This recipe is super duper simple and super duper delicious. You can play around with it too to get different flavours (I'll include some favourites below).
It is important that the bananas are frozen--unless you add more ice, but I prefer the texture you get from frozen bananas, it's like soft serve ice cream! Yum!
Vegan, gluten and common allergen-free!
3-Ingredient Ice Cream
2 Frozen Bananas
2 Tbsp Peanut Butter
touch of sweetener
Throw the frozen bananas into your food processor (you can use some blenders but it might not work the same — you could also use certain juicers. I make this in my Blendtec and it works great too but I usually have to add a little liquid). Then turn the processor on and let it run for about five minutes, stopping every now and then to scrape it down. The bananas should get increasingly light, fluffy, and smooth. Towards the end, add the peanut butter and sweetener if desired and continue to process. By the time you're done, it'll resemble a creamy bowl of soft serve!
Eat immediately (or it will loose its texture).
Voila! Soft serve ice cream!!!
Makes 2 delicious servings.
Now, for some extras for different Flavours…
Add 1 Tbsp Vanilla extract for, well vanilla.
Add 1-2 Tbsp Cocoa for a chocolatey flavour.
Add a scoop of Choc-a-lot Vega for a protein and chocolatey boost!
Sub Peanut Butter for Almond Butter or Hazelnut Butter for different flavours. (you can also make this without any nut butter altogether for simple soft serve)
After you've made the ice cream, add a peanut butter larabar and pulse to get yummy chewy chunks.
You can also pulse in any other handy desserts, like cheesecake, brownie pieces, oreo-type cookies, and so forth! Yum!
You'll never miss blizzards again! ;)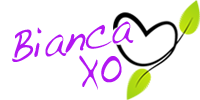 If you found this article to be helpful, please consider a small donation or visit
the shop
. Thank you for your love and support.