. . . . . . . . . .
Stop watching the News on T.V. filled with lies, propaganda, and made to make you feel helpless and afraid.
With all the negative news in the world, it's time to give you hope and inspiration. It's time to the weekly Good News!
. . . . . . . . . .
Puerto Rico to Turn Trash into Energy
Puerto Ricans will soon be turning their trash into renewable energy. On Tuesday, the Environmental Protection Agency announced its final approval of an air permit for a 77 megawatt EfW plant, owned by Energy Answers International, a first for the U.S. island territory.
The $650 million facility, which will be built in three years in the town of Arecibo, will create thousands of direct and indirect induced jobs, and turn more than 2,100 tons of garbage a day into renewable electricity for more than 76,000 homes on the island. Creating domestic renewable energy is a major necessity since Puerto Rico's electricity is overwhelmingly derived from imported petroleum, natural gas, and coal.
Trio the Three-Legged Lamb Finds Happiness at Sanctuary
Trio, a three-legged lamb, was saved from slaughter and now enjoys her life with her father, Troy, (who was also rescued with her) at the Mino Valley Farm Sanctuary.
Female lambs usually have one of two endings: they are either sent to slaughter to be used as lamb meat or they are selected to become breeding ewes, where they will be used to unnaturally produce lambs multiple times a year until their bodies can take no more and their production declines, which the industry considers to be around the age of 4, at which time they are shipped off to the slaughterhouse.
Because of Trio's deformity, and the possible birth defect being passed on to her young, she was sentenced to die with her father. Trio's second chance came when a kindhearted woman heard about a lamb with three legs and wanted to rescue both her and her father. Most lambs aren't so lucky, so be sure to put up the good fight by not supporting these cruel industries of lamb meat and wool.
Success! Blue Whale Habitat Saved From Oil Exploration
Endangered blue whale used to be found in almost all the earth's oceans, but whalers hunted them almost to extinction. While they are now protected, they still face numerous threats. One of these is noise pollution from the high-powered machinery that oil and gas companies use in conducting seismic surveys to locate buried oil and gas deposits. Seismic airgun testing, in which loud blasts are emitted every ten seconds 24 hours a day and often for weeks, has been linked to hearing damage, stress and even death in whales and other marine mammals including dolphins, turtles and fish.
The waters around Kangaroo Island off the southern coast of Australia have been called a blue whale hotspot, as this is one of the few sites in the world where blue whales return to feed. Improbably, Australia's Environment Minister, Tony Burke, allowed the company Bright Petroleum to conduct seismic testing in these very waters.
Fortunately, at the end of May, Burke decided to call for further scrutiny about Bright Petroleum's proposal to explore for oil and natural gas. Needless to say, such a decision is of huge significance to the welfare of the blue whales and other marine life in the waters off Kangaroo Island.
However, efforts to preserve this area must be ongoing. Bright Petroleum has submitted another proposal to conduct testing in the area, though this time it is following a process detailed by Australia's Environment Department.
Victory! Colombia Finally Bans Animal Circuses
The Senate finally approved the prohibition of use of wild animals in circuses in all Colombian territory. The new law, once approved by President Juan Manuel Santos and the Constitutional Court, gives circuses two years to remove animals from their acts before authorities start imposing the law and fining those who fail to abide.
Circuses that are found to treat their animals particularly cruelly will have their stock removed immediately and will face criminal, House Representative Augusto Posada, proponent of the bill, told media.
Additionally, the law disallows the state to grant circus licenses to new enterprises planning to use use animals in their show.
Colombia is the fourth country in Latin America to ban on circus animals. Bolivia, Peru and Paraguay preceded Colombia.
Composting May Become Mandatory in New York City
New York's Mayor Bloomberg is hoping his city will adopt a mandatory composting plan that will require New Yorkers to separate food waste from their garbage. Bloomberg plans to get the operation started before his final term as mayor expires later this year, and plans to have a mandatory composting program in place by 2016.
If the endeavour gets off the ground, all 8 million residents of the most populated city in the United States will have to start putting aside food waste and other organic materials, such as houseplants and eggshells, then package them separately to be picked up by specialized trash collectors. If this goes through that will move 1.2 million tons of food waste from the landfills to be used instead as fertilizer or converted to energy.
Elementary school kids convince Crayola to "colour-cycle" old markers
When kids from Sun Valley School's green team found out that Crayola makes half a billion markers a year, they started a petition asking Crayola to create a take-back program "to make sure markers don't end up in our landfills, incinerators and oceans." 91,498 signatures and one year later, Crayola agreed to create "ColorCycle," a program that will accept used markers and convert them into a liquid fuel source.
Marriage Equality Returns to California, with Strike Down of DOMA
Wednesday, the Supreme Court of the United States struck down Section 3 of DOMA and allowed to stand a lower court's overturning of Proposition 8.
DOMA Section 3 prevented same-sex couples from accessing more than 1,000 federal benefits, several of them having to do with taxes. Those will now be available to same-sex couples and the Obama administration has already said it will move to cater for this change as quickly as possible.
The demise of DOMA Section 3 is also a boon for binational same-sex couples who previously could not sponsor their spouse for a marriage based green card.
With the strike-down of Proposition 8 means in the next few months, same-sex marriage will once again be legal in the state of California.
. . . . . . . . . .
Thanks for reading this week's "Good News!" Join us every week and feel inspired!
Be sure to sign up for Care2's newsletter for some real news around the globe, to make a change, and to open up your mind to the Real World!
See that your actions count and get out there and do good! Be the Change!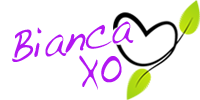 If you found this article to be helpful, please consider a small donation or visit
the shop
. Thank you for your love and support.