Interested in past articles? You should be!
There's tons of great information, inspiration, stories, tips, products, and so much more that has been written at ReLove Plan.et!
Everything is easily archived by segments so that you can easily find what you're looking for--or discover something totally new!
So have a wander down memory lane...
Feel-good inspirational posts about Happiness, Positivity, Lessons, Manifesting (Law of Attraction), and, well, Life.
Encouraging Happiness and Positivity for Positive thoughts!
Motivational Mondays

:
Extra inspiration to get your week started out right! That extra kick to get you pumped and excited for the week and get focussed on that Positivity.
Opening our eyes to the world around us, the world we live, and what's going on that we often turn a blind eye to.
Earth-goodness, Health, Veganism, Activism, Political, and so much more. What we should be changing, things to think about, and a sharing of information on the well-being of our Planet and Ourselves.
It is one of my (many) missions to use every day as an opportunity to help the Planet. When I wake up in the morning, I ask the question: "What can I do for Mother Earth today?" This is a source for all the wonderful things that we can do for Planet Earth and to help get others inspired to do the same. Easy Green tips to the more complex side of things as well.
Sharing Products, Fashion, Cleaners, Beauty finds, Books, and just about anything and everything that one might find about my home. Plenty of product reviews and recommendations for all you awesome people working towards a Good-for-You & Good-for-the-Planet Home & Lifestyle.
Vegan food is anything but boring and I have my blog to prove it!
Vegan, Gluten-free, sugar-free, and other allergy-free recipes and food products. Showing the world how wonderful Vegan and the non-traditional "North American" (meat, wheat, dairy) diet is! You don't have to sacrifice yummy taste for health, in fact quite the opposite!
A weekly sharing of music, books, products, art, people, quotes, absolutely anything I feel inspired by that particular week. And includes anything I happen upon of interest in the Eco and Crafty world! Lots of these posts are also entries for the "What's in My Closet" articles.
Any check-ins, updates, random happenings, news to do with Alter-Eco Clothing, or any other random events or tidbits worth a mention.
Anything that YOU would like to see on the Blog? Please share! :)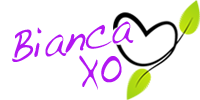 If you found this article to be helpful, please consider a small donation or visit
the shop
. Thank you for your love and support.