The cutest Etsy shop around! Sure to make you smile with all the adorable tees, necklaces, magnets, pins, purses, and more! Vegan-, eco-, and Happy-themed with all original artwork by the lovely Miss Bianca Storm.
Now also available on RedBubble for even more Cute and Uniques items! Including Tees (Adult & Kids! iPhone Cases! And more!) :)
Alter-Eco Clothing
Eco-friendly Fashion. Styles inspired by SteamPunk, Gothic, Punky, Elegant, and everything in between. Organic, Bamboo and eco fabrics, Upcycled, Vegan, non-toxic.
☺
ReLove Plan.et's Goodie Kits!
☺
(If purchasing multiple items below, please refresh the page after each "add to cart" - due to some paypal glitch ;p)
You'll find advice, tips, and coverage on issues that you may have questions about or may need help with.
**************
A list of 300 tasks to complete in 365 days, this cute little booklet is sure to get your year feeling fabulous and fun! These tasks are anywhere from as basic as to Smile, to bigger tasks encouraging you to step out of your comfort zone. The point of this kit is to get you excited about your day, about yourself, and about Life! This is a personal challenge that is sure to add excitement and fun into your life, and teach you a thing or two about living each day to its fullest. Tick off tasks as you complete them! Enjoy the cute drawings (your Bucket List comes in black & white so you can colour them in when you're bored! Or I can colour them in for you before this gets shipped off to you).
I, too, am doing this Bucket List and will be sharing my adventures with it on my Lifestream. :) Have fun with it!
**************
Packed with Tips, a "Happy Guide," Inspirational Pins (by the lovely Jetta Vegas of the Radical Uprise), Prints and Photos, a pretty Charm Necklace (to keep close to your heart and remind you to smile), and other lovely goodies to make you smile.
*some items may differ slightly from the photo.
Add a little Positivity to your life with this wonderful Kit! My way of saying Thank You to you and giving you back something in line with ReLove Plan.et!
**************



The Vegan Kit!
The Vegan Kit is not a starter guide--just to make sure there's no confusion. This kit is more of a Vegan "pride" or inspirational kit. Honour and love your Vegan Lifestyle, whether you are a long-time Vegan or totally fresh to this wonderful lifestyle!
Included in this kit is a lovely Vegan Charm Necklace (to remind you of your lovely passion--and to keep you on track and remind you to be vegan), a mini recipe book, a cute Piggy keychain, Pins (by the lovely Jetta Vegas of the Radical Uprise), Stickers, Vegan food goodies, photos, and other rad stuff!
*some items may differ slightly from the photo
Inspire Vegan Living, share your love and enjoy this awesome Vegan Kit!
**************
Get your kits today while quantities last!
*If purchasing something from the Etsy shop as well, I'll ship them together and you get free shipping on the kits, just let me know so I can refund shipping charges. xo
✯
✯
Any Questions on Ordering Please Email me: reloveplanet@hotmail.com
✯✯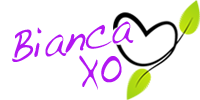 If you found this article to be helpful, please consider a small donation or visit
the shop
. Thank you for your love and support.