It's rainy, it's fall, it's cold, and all I want to do is cuddle up in a blanket fort and enjoy cozy, delicious and healthy snacks, breakfasts, or even desserts! Or… combine all three with this amazing smoothie recipe! ;)
This recipe makes a great switch-up in your usual smoothie morning recipes (if you're like me and have smoothies every morning for breakfast that is). Even though it's still a cold smoothie, it feels warm and, heck, if you wanted to you could even warm it up and it would be delish! Mmmmmmm!
Apple Pie Smoothie
3 Tbsp of Gluten-Free Oatmeal (or sub for 2 Tbsp Chia Seeds!)
2 Tbsp of almond butter or sunflower seed butter
1 apple, chopped
¼ tsp of nutmeg
1 tsp of cinnamon
½ cup ice
1 cup coconut milk (beverage, not canned -- or hemp milk, or almond milk, or any other non-dairy milk)
1 scoop of Vanilla Protein Powder (optional -- if you don't, then add a touch of vanilla extract)
Stevia to sweeten (or other sweetener of your choice)
Cook the oats, or soak them overnight in the fridge--with 1/2 cup water. Wait until they've cooled if cooking them.
Add all the ingredients together in a blender and blend until smooth. Add less or more liquid to get your desired consistency, and less or more sweetener to your desired sweetness. Top with a sprinkle of cinnamon.
Makes 1 serving. Enjoy!
*I make all my smoothies in our Blendtec Blender--it's an amazing blender and well worth the investment--and it makes the smoothies super super smooth and creamy!*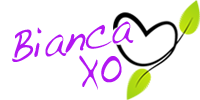 If you found this article to be helpful, please consider a small donation or visit
the shop
. Thank you for your love and support.