. . . . . . . . . .
We're taking back Mondays!!!
"Motivational Mondays" are fabulous tips to get you excited and pumped for the week!
Feeling low? Moody? Down on life? Well, that's what these posts are for! Time to feel awesome again and get some Positivity rolling! Just because it's Monday doesn't mean you can't have fun, smile, and enjoy Today! Apply these tips to your week and try to tell me that you don't start to see an improvement in your life! ;)
It's all about You! Change your perception, change your attitude, love your life! xo
. . . . . . . . . .
☺
Law of Attraction tip:
Remember whatever you think about most is what you are attracting into your life. This means, if you are focussing too much on the problems in your life then you will be attracting more of that to you. Always focus on what you DO want, not on what you Don't want!
☺
Watch the Snow Fall…
because there is something so calming and simple about it… and you know, you should be enjoying what's in front of you. ;)
☺
Find the Motivation to Have Fun!
Maybe it's just and some of the friends I've been around lately, and maybe it has something to do with winter, but motivation has been in short supply as of late. It's hard to feel motivated to do anything other than stay warm and cozy inside with a book or drawing pad (or maybe it's just the introvert in me as well). But fun is fun is fun, so find the motivation to get out of the house, see some friends, and do something exciting and out of the ordinary. Which brings me to my next point…
☺
Get Pumped!!!
If motivation Is in short supply, or even if it isn't, learn to Get Pumped! About life, about mundane activities, about absolutely anything! Life doesn't have to be boring (even when doing simple chores). Life is and should be exciting and thrilling, and the only thing that's stopping it from being so is your lack of energy to make it so. The funny thing is that it's Easy to get pumped, to get yourself excited and motivated. All you have to do is Feel it! My favourite way of doing this is to blast terrible music and dance around--it's hard not to feel better after doing this. ;)
☺
Remember you are not the only one Searching.
This concept was a real wake up for me and it profoundly reminded me of this valuable fact… As much as You are Searching for someone, or something (whether it be your life partner, your best friend, the perfect job, etc.), They are also searching for You! So stay positive and optimistic, they (or it) are on their way!
☺
Reflect what You Want.
People outside of you aren't going to see your flaws unless you are dwelling on them and projecting them out into the world. Likewise, if you are projecting the wonderful side of yourself (which Everyone has inside of them) then that is what others will see. Perception is everything, and everyone will perceive you differently, but if you are projecting positivity and awesomeness then the only people that will miss it are the ones that can only see the negativity within their own selves. So be lovely and positive and the world will shine around you and you will attract more positivity and like-minded people.
☺
"Our deepest fear
is not that we are inadequate. Our deepest fear is that we are powerful beyond measure. It is our light, not our darkness that most frightens us. We ask ourselves, Who am I to be brilliant, gorgeous, talented, fabulous? Actually, who are you not to be? You are a child of God. Your playing small does not serve the world. There is nothing enlightened about shrinking so that other people won't feel insecure around you. We are all meant to shine, as children do. We were born to make manifest the glory of God that is within us. It's not just in some of us; it's in everyone. And as we let our own light shine, we unconsciously give other people permission to do the same. As we are liberated from our own fear, our presence automatically liberates others." - Nelson Mandela
Create a great day!
Much love from me to you!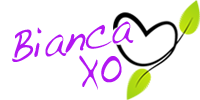 If you found this article to be helpful, please consider a small donation or visit
the shop
. Thank you for your love and support.