Organic • USA Made • Vegan Apparel
For obvious reasons, I love supporting all the many amazing Vegan companies out there. I especially love supporting products that have the eco-conscious mentality. So, who couldn't fall in love with Compassion Company?
Compassion Company is Vegan owned and operated, and provides some awesome shirts (and other products) where vegans can parade their awesome beliefs and lifestyles to the world. This company states that they believe the best to affect social change is to lead by setting a positive example. I couldn't agree more! All of their designs are hand drawn art that you won't find anywhere else. All of their shirts are also made from super soft recycled or organic cotton and are printed with water based and discharge inks to minimize their environmental impact, while also providing some ultra comfy shirts. The shirts are also sweatshop free, assembled by workers in South Carolina that are treated with respect and provided with benefits such as health, dental, paid vacations and more. Because what's the point of only focussing on animal welfare if you neglect human welfare as well?
On top of all that ethical awesomeness, 5% of every sale is also donated to an organization, that changes every three months, that promotes animal rights and a cruelty free lifestyle.
I have one of Compasson Company's "Anything you can eat, I can eat vegan" shirts and I just love it. The fabrics are super soft and get softer with every wash, as well as the printed image. The fit of their apparel is also comfy and flattering, the fabrics are super lovely soft, and are just how I love my t-shirts (which is strangely hard to find these days with so many boxy unflattering tees floating around). The messages that this company displays are simply awesome and empowering, spreading veganism in a positive and fun way. As well as shirts, you can also find pins and stickers with their awesome slogans and designs to spread your vegan superpowers!
The staff are also super friendly, helpful, and wonderful to talk to. Overall, this company simply Rocks--all the way around!
Find Compassion Company: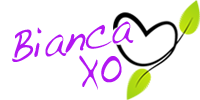 If you found this article to be helpful, please consider a small donation or visit
the shop
. Thank you for your love and support.