Here's a super easy ten minute recipe for you!
This makes a great lunch, supper, or even snack. Gluten free and vegan as always. :)
Grilled Tofu Tortillas
1/2 pound Tofu (anything from soft to firm works great)
1/2 medium Zucchini
1 Tbsp (wheat-free) Tamari
1-2 tsp of spices (I usually grab a dash of everything; Garlic Powder, Black Pepper, Cumin, ground Mustard, Chili Powder, Parsley)
touch of oil or water
4 Corn Tortillas
Daiya Cheese (or whatever your favourite vegan cheese may be)
You can also use whatever veggies you have handy really, the fun of this is it's easy to play around with and fast to make!
In a medium pot or frying pan, sauté the tofu and veggies in the tamari and spices on medium-high heat until lightly browned and veggies are tender. Add a little oil to prevent any sticking--I usually just use a little bit of water, but I cook in eco-non-stick pans).
Top the 4 corn tortillas with the tofu mixture, sprinkle cheese on top, and grill in the oven until the cheese is melty and the tortillas are a little toasty.
Voila! Food in ten minutes!
Makes 2 servings.
Enjoy!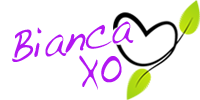 If you found this article to be helpful, please consider a small donation or visit
the shop
. Thank you for your love and support.