Don't feel like making a full cheesecake? Well here's a quick and delicious fix, though it does take a tiny bit of preplanning.
Makes a great dessert smoothie or even breakfast smoothie since it's healthy! :)
Cheesecake Smoothie Shake
2 Tbsp Cashews, soaked
3 pitted Dates, soaked
1 Tbsp Chia seeds, soaked
1/2 cup water
1 small Banana
1 Tbsp Lemon Juice
3/4 cup Almond Milk
1 tsp Vanilla extract
Stevia to sweeten (or other sweetener of your choice)
Soak the cashews, dates, and chia in about 1/2 cup water in a sealable container in the fridge overnight.
Toss all the ingredients together in a blender or food processor and blend until smooth. Add less or more liquid to get your desired consistency and sweeten to taste.
Makes 1 large or two small servings. Enjoy!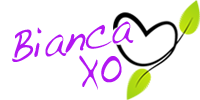 If you found this article to be helpful, please consider a small donation or visit
the shop
. Thank you for your love and support.