Here is another lovely gluten-free vegan banana bread for you! This was lovely and moist and not too heavy. It still doesn't rise like regular banana bread but was nice and fluffy and super delicious! Also has the added benefit of being sugar-free! Weeeee!
Gluten Free, Sugar Free Banana Bread
3/4 cup Brown Rice flour
1/2 cup Tapioca flour
2 teaspoons baking powder
1/2 teaspoon salt
1 teaspoon cinnamon
1/2 teaspoon nutmeg
1/2 teaspoon xanthan gum (optional)
1 1/2 tsp Ener-G Egg Substitute (mixed in 2 Tbs water)
1/4 cup almond milk
1 tsp Stevia powder
2 Tbsp oil
2 medium bananas, ripe and mashed
2 tablespoons unsweetened applesauce
1/3 cup carob or vegan chocolate chips
Preheat oven to 400° F.
In a medium sized mixing bowl, mix flour, stevia powder, baking powder, salt, cinnamon, nutmeg and optional xanthan gum. Set aside.
In a small bowl, mix the egg replacer, water, and oil. Add mashed bananas and applesauce into wet ingredients.
Slowly mix wet ingredients into dry, then add the chocolate chips. Do not over mix. Pour into a greased loaf pan.
Bake for about 25-30 minutes, or until centre comes out clean (by poking a toothpick or fork in the centre).
Enjoy!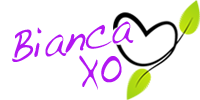 If you found this article to be helpful, please consider a small donation or visit
the shop
. Thank you for your love and support.