Custom premade and made to order synthetic dreadlock extensions and accessories.
Extensions are fun for a girl who doesn't want to dye or damage her own hair, dreadlock extensions are extra fun for a girl that loves to change up hairstyles but doesn't want to cut her own hair. Yes, I'm explaining my personal love for extensions. It has been a long time since I've dyed or done anything spectacular directly to my own head (as any of my regular readers will know), so I rely on extensions to add the splash of colour and the playfulness back to my hair.
In my years of fashion fun, I have used plenty of dreadlock extensions to add that whimsical and earthy, fun and "hippie" look I often love. I have had everything from just a few colourful dreadlocks to a full head of extensions of varying colours and varying brands. Amongst those,
Iconic Locks
has been my favourite to date. My search for my latest desire (a set of turquoise and blue) led me to searching through etsy once more. When I found
Iconic Locks
, I instantly fell in love.
First I will say, oh the colours! I love a shop that has variety and diversity and catches my eye and presents their products well. The colour selection is nothing short of outstanding. I also love the
customer gallery on their Facebook page
that displays the fun different extensions; it helps to get a comparison with different skin tones and colour combinations, not to mention inspiration to make your final decision in your own dreadlock selection.
Next, I will say the quality--which is certainly more important than just colour options--is absolutely perfect. The size and texture of the dreadlocks are perfect, thick but lightweight, with great movement, and are incredibly realistic. This is a huge requirement for me in good dreadlock extensions; you don't want your dreadlocks to look fake or badly made, otherwise it looks simply awful and you've wasted your money. It is absolutely worth paying the money for good extensions, through and through. Dreadlocks are more than just an accessory (unless you are wearing a dread fall), they are braided into your hair or added to the end of real dreadlocks, so you want them to look fabulous and realistic, not tacky and cheap. Do it right, that is certainly some good advice when choosing dreadlock extensions, especially when there is such a large variety to choose from on the internet. Another obvious reason I love and recommend Iconic Locks is that I love love supporting small business owners and creative individuals. The heart and work that goes into making such beautiful wearable art should be appreciated, and certainly adds to the overall satisfaction and enjoyment of wearing such awesome products. Someone poured their heart and soul into that work! How amazing is that?
You can order your Iconic Locks in a variety of lengths and colours, and Katherine, who runs the shop and makes the lovely items, is incredibly helpful. She helped me ever so patiently pick out exactly what I desired and was very friendly about it.
This also may seem silly, but I love that Iconic Locks is based out of Portland--the city is such an artistic and inspiring place that I love to visit, and therefore I feel like the beautiful skill and creativity of the dreadlocks at Iconic Locks is a perfect depiction of this artistic scene.
Overall satisfaction with my set of dreadlocks from Iconic Locks is absolute perfection. It's nice having a great quality shop to turn to. So
check out the shop
, get yourself a pair for any number of fun reasons (including festival season upon us!).
Find Iconic Locks: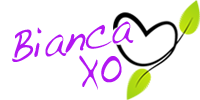 If you found this article to be helpful, please consider a small donation or visit
the shop
. Thank you for your love and support.