. . . . . . . . . .
We're taking back Mondays!!!
"Motivational Mondays" are fabulous tips to get you excited and pumped for the week!
Feeling low? Moody? Down on life? Well, that's what these posts are for! Time to feel awesome again and get some Positivity rolling! Just because it's Monday doesn't mean you can't have fun, smile, and enjoy Today! Apply these tips to your week and try to tell me that you don't start to see an improvement in your life! ;)
It's all about You! Change your perception, change your attitude, love your life! xo
. . . . . . . . . .
Wooohoo! It's Monday! Happy Happy Happy Monday!!
☺
Law of Attraction Tip:
Pay attention to what is reoccurring in your life, what is present currently--for both the highs and the lows. Those are the things you talk and/or complain about the most, that is why they show up in your life. If there is a lack in your life in some area, then pay attention to what it is you speak and think most about. Thoughts become things! Turn it around with Gratitude--the best key in the world!
☺
Love Love Love!
Spread Love. Be Loving. Express only Love. When in doubt, ask yourself: "what would love do?" "Am I being loving?" (loving means both to yourself and the people around you--don't exclude yourself out of the equation!
☺
Go on a Photo Expedition
!
It's fall, it's beautiful! The leaves are changing colour and fluttering down from the treetops, fresh to be kicked around and played in. Get outside and go on a photo expedition. Take photos of the leaves, the sky, the trees, the people, the animals, and any random opportunity along your way. Make it a little adventure this week!
☺
Be Proactive About Your Happiness!
I recently did a
video blog
on this topic, because I have a lot to say about it ;) I also wrote a
"life reflections"
post somewhat on the topic. Being proactive about your Happiness means getting off your butt and doing something about it. Misery is easy, but so is happiness--it requires the same energy, it merely takes that push and motivation to get on the happy side some times. If you want to be happy, then Do Something about it!
☺
Don't Forget to Dance!
I like to think of dancing as dance therapy some days. It's the perfect mood lifter, the perfect opportunity to shake off some negative vibes and be a little extra silly and spontaneous and fun. How can you not smile when you start jumping around, busting out dance moves? I know I can't! So don't forget to take plenty of dance breaks throughout your day, whether it be one minute or an hour, get yourself hoppin' and movin'! ;)
☺
Take Action in Your Life.
It's easy to feel stuck in one spot when inaction plagues you. You go back and forth a million times on what to do, what course of action to take, or simply make a mess by running around in circles within your own mind. Break out of the cycle by taking action. Often we're afraid that we won't make the "right" decision, so we do nothing. Instead, think of it as a stepping stone to a place ahead of where you currently are that will give you new information that you can use to take more actions.
☺
"The challenge is not to try and force life to unfold according to our whims, but to grow in trust,wisdom, self-love, and self worth so we become capable of surrender."
Much love from me to you!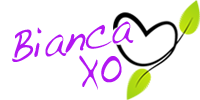 If you found this article to be helpful, please consider a small donation or visit
the shop
. Thank you for your love and support.