I have a lovely habit of adding nut butters to everything, especially peanut butter. I also have a lovely habit of adding cacao to most of my smoothies. Either one of those I find offsets any of the green taste from the tons of greens I like to add to my morning smoothies. However, change is good, moderation important, and eating too many nuts isn't allll that good for you anyway. So, this has been my latest super healthy smoothie craze!
Hope you Enjoy this recipe as much as I do! Came out perfectly, and who knew? Don't need the nut butters or cacao! You could use any combination of greens, but I find that collards and swiss chard don't have an overpowering flavour in comparison to kale.
The greens and lemon are also alkalizing for your body, so super healthy to boot!
vegan / gluten free/ sugar-free/
Super Healthy Smoothie
1/2 a Mango
1/2 a Frozen Banana
1/4 an Avocado
2 Large Collard Green Leaves
1 Large Swiss Chard Leaf
1 scoop Vanilla Vega One Protein
2 Tbsp Hemp Seeds
2 Tbsp Flax Seeds
1 Tbsp Lemon Juice
¼ cup ice
Water
Hazelnut Stevia to sweeten (or other sweetener of your choice)
Add all the ingredients together in a blender and blend until smooth. Add less or more liquid to get your desired consistency, and less or more sweetener to your desired sweetness.
Makes 1 serving. Enjoy!
*I make my smoothies in either a Blendtec Blender or my Nutribullet -- both are amazing blenders that make smoothies super smooth and creamy!*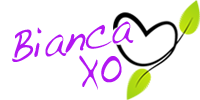 If you found this article to be helpful, please consider a small donation or visit
the shop
. Thank you for your love and support.