. . . . . . . . . .
Stop watching the News on T.V. filled with lies, propaganda, and made to make you feel helpless and afraid.
With all the negative news in the world, it's time to give you hope and inspiration. It's time to the weekly Good News!
. . . . . . . . . .
SeaWorld: Your Days of Holding Orcas Captive Might Be Numbered
Animal advocates are applauding the introduction of a groundbreaking bill that seeks to ban orca captivity in California and retire the state's current residents to sea pens.
The bill, the Orca Welfare and Safety Act (AB 2140), was introduced by California Assembly member Richard Bloom (D-Santa Monica), in response to the growing concerns about the inherent cruelty involved in confining an apex predator to a tank that were raised in the documentary Blackfish.
Since Blackfish made its debut, public awareness about the problems associated with keeping orcas in captivity has grown, and attitudes appear to be shifting in their favor, despite the industry's continued rebuttals.
Victory! Colorado Bans Greyhound Racing
Colorado made history by becoming the 39th state to ban dog racing when Governor John Hickenlooper signed a bill making it illegal in the state.
Victory! South Dakota Ends Breed Discrimination
In a victory for dogs and their advocates, South Dakota officially became the eighteenth state to pass a law against breed discrimination when the Governor Dennis Daugaard signed a bill that will make all breeds equal in the eyes of the law.
Success! Oregon Town Rejects Breed-Specific Dog Bans
At the start of this year, the City Council of Medford, Ore., proposed a ban on pit bulls on the grounds that they are a dangerous breed. Care2 member Tyler Woodard considers his pit bull, Smokey, just like his son, so he started a Care2 petition to stop such a ban in its tracks. More than 8,600 Care2 members joined his fight and, two and a half months later, the Medford Police Advisory Committee has decided that it will not recommend any dangerous-dog ordinance that target specific breeds.
Some Good News for Pit Bulls and Their Guardians
You don't need to tell pit bulls (also affectionately known as pits, pitties or bullies) and their guardians that it's a dog eat dog world. Pitties went from being America's darling dog to vilified quasi-assault weapon status.
Thankfully, there is some great news to report: laws targeting pit bulls are softening around the country: In the U.S., eighteen states do not allow breed-specific bans in their communities; Six more states could soon follow; Certain cities are reconsidering labeling pit bulls as "dangerous animals"
VICTORY! China Southern Airlines BANS Shipping of Monkeys to Labs!
Following an intense, three-year international PETA campaign, which included more than 100,000 calls and e-mails from supporters like you, China Southern Airlines announced in an e-mail to PETA this morning that it will "stop transporting live primates for laboratory experiments on all flights"—effective immediately!
60-Year-Old Dog Walker Stops Man from Throwing Baby Bunnies into River
If you found yourself in the right place at the right time, would you have the courage to stop a crime? One brave 60-year-old Englishwoman named Elle risked her own safety recently to save nine frightened baby bunnies who had been stuffed into a bag and were seconds away from being hurled into the river.
How a 12-Year-Old Homeless Girl Helped More Than 400 Children Find Safer Shelter
The idea of having to navigate cockroaches, mice, no heat and sexual predators before you even leave for school is not something any child should go through. Yet, this is the daily life for hundreds of children living in two shelters in New York City and Brooklyn. They are part of the more than 22,000 children that make up New York City's homeless population.
Now, after more than a decade of repeated citations for deplorable conditions, more than 400 children and their families are being moved from the city-owned facilities – all because of a determined 12-year-old girl.
Sorry, Monsanto. No GMO Corn South of the Border
Monsanto will have to wait awhile longer before it can contaminate Mexico's countryside with its GMO corn. And thanks in part to the work being done by OCA's Mexico-based sister network, Vía Orgánica, the Biotech Bully may never get the chance to destroy what has traditionally been a global haven for food crop biodiversity.
Victory! San Francisco bans bottled water!
Thanks to members like you, San Francisco leads the way when it comes to protecting the tap. Months of working closely with city leaders and mobilizing members on the ground paid off earlier this month, when the San Francisco Board of Supervisors unanimously passed a historic ordinance making it the largest city in the country to phase out bottled water. This landmark action sets an exciting precedent for other cities and national parks to follow suit.
Success! Texas Won't Destroy Historic Oak Trees
The oldest tree in Texas is 500-years-old, meaning that it's not only older than the United States but has been standing in central Texas for longer than the plays of Shakespeare have existed. Yet the state of Texas' Department of Transportation (Tx DOT) determined that this tree and a number of others had to be removed to build a new road through the small farming community of Snook. Care2 member Phyllis Tietjen — whose family has owned the property the trees are located on for almost 150 years — took action and started a Care2 petition not to destroy the trees. More than 68,000 members like you signed — and, in early March, the TxDOT announced it will reroute the planned highway bypass so as not to endanger the trees.
Virginia is for Lovers Again as State Repeals its Sodomy Ban
Virginia's General Assembly last week approved by unanimous vote a bill that would repeal the state's sodomy ban, a provision that historically has been used to make being gay a crime.
Lawmakers voted 100 to 0 to approve language that will decriminalize non-commercial sodomy between consenting adults in private quarters. The move essentially repeals the state's last overtly discriminatory elements of the Virginia Crimes Against Nature statute.
Indiana's Defense of Marriage Act Challenged
Filed last week, a new federal lawsuit seeks to overturn Indiana state's 2004 ban on marriage equality, otherwise known as Indiana's Defense of Marriage Act (IDMA).
Currently, as well as not recognizing marriages within the state, the ban also deems void any same-sex marriages carried out in other states and, as the ban also covers civil unions, same-sex couples have absolutely no chance at any meaningful recognition for their relationships. The four couples behind the suit challenge that the IDMA therefore infringes on their 14th Amendment rights.
5 Highlights from Michigan's Groundbreaking Marriage Equality Ruling
How One Woman Is Helping Empower Kenya's Maasai Women
In the words of Beatrice Sisina Shanka, a 26-year-old community activist from the Inkinyie community. She works for Il'laramatak Community Concerns (ICC), a non-governmental organization that addresses human rights and development concerns of pastoralist (nomadic livestock herding) indigenous peoples of Kenya, with a focus on women and girls.
. . . . . . . . . .
Thanks for reading this week's "Good News!" Join us every week and feel inspired!
Be sure to sign up for Care2's newsletter for some real news around the globe, to make a change, and to open up your mind to the Real World!
See that your actions count and get out there and do good! Be the Change!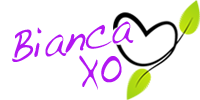 If you found this article to be helpful, please consider a small donation or visit
the shop
. Thank you for your love and support.