You know when you create a new art piece that you're actually super proud of? That definitely happened with my latest "One with Nature" piece. I have to say, it's not too often that I do draw something that I don't feel like I could improve. I mean, there is always room for improvement when it comes to art, as there is with anything, but my point is that I was quite proud of myself for this one. ;)
"One with Nature" is now available in my RedBubble shop on tees (organic too!), scoop necks, tank tops, and even throw pillows!
In my artwork producing week I also created two new pieces for redbubble:
All three of these designs will also soon be available on coin purses and brand new clutch purse designs in my etsy shop soon too--must be patient while fabric is being made!!
Hope you are all having a blissfully wonderful day and week and that you are getting your creativity on as well!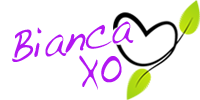 If you found this article to be helpful, please consider a small donation or visit
the shop
. Thank you for your love and support.