. . . . . . . . . .
We're taking back Mondays!!!
"Motivational Mondays" are fabulous tips to get you excited and pumped for the week!
Feeling low? Moody? Down on life? Well, that's what these posts are for! Time to feel awesome again and get some Positivity rolling! Just because it's Monday doesn't mean you can't have fun, smile, and enjoy Today! Apply these tips to your week and try to tell me that you don't start to see an improvement in your life! ;)
It's all about You! Change your perception, change your attitude, love your life! xo
. . . . . . . . . .
Oh no! Oh my! What happened to Motivational Mondays?! It seems the writer had a certain lack of motivation herself. It's funny though, I need my readers as much as they seem to need me, for writing about motivation, about happiness, motivates me as well. I think this is why I recommend a Happy Diary so much: there is nothing more powerful than the written practice of Happiness.
Well, Motivational Mondays are back, though chances are things will begin to change a little--perhaps be a little less structured and become a little more freely whatever I feel is motivating come Monday. ;)
But, without further ado, it's time forrrrr your weekly dose of Motivational Monday!!!
☺
Law of Attraction Tip:
Write daily in your Happy Diary (if you don't have one, now is the time to get one). Writing out happiness, Who You want to be, and jotting down your dreams and aspirations are powerful practices that will help you see gratitude in your life as well as keep the magic flowing into manifestations. Remember to always write Who You Want to Be as well: use the words "I Am" as a powerful tool--I Am Powerful, I Am Free, I Am Happy!
☺
Allow the Current to Guide You.
Pay attention to the current to which you are swimming. Are you going with the current or against the current? When things feel like a constant struggle then it is certainly time to break down some walls and look for a new approach. Change can be scary--in fact, sometimes change can be downright terrifying--but change is as much a part of life as You are, and it's important to embrace changes. Plus, if life feels like a constant uphill struggle, you really don't have much to lose. ;)
☺
Actively Particpate in Your Own Happiness.
I mentioned this in my last blog post, and it is so so important. Don't remain on the sidelines of your life, actively participate and do things to make yourself happy. Do Things that will keep you on track, keep you motivated, and keep you noticing Gratitude.
☺
30x30 Challenge + 100 Happy Days!
Again, I wrote about this in my last blog post, and this is a perfect way for you to do the tip above (you know, that active participation stuff ;)). Have fun with the challenges and embrace them full on!
☺
Start a Garden!
It's that time of year again and it's time to start gardening and get them yummy foods growing! It is so neat to see so many young people wanting to garden again--it is something we should all do, even if it's just a little window garden box to grow greens in. It is a gift and a privilege right from mother nature, and it is something that we should all learn to do.
☺
Recover your Box of Crayons!
Meaning, time to get creative! We are all born creative, even if you don't think you are, I assure you that you are in some form or another. Find your bliss, discover your talents, and roll with it. Creativity is a wonderful way to chill out, let your thoughts run freely, and discover something about yourself--and to connect to the "divine."
☺
"Folks are usually about as happy as they make their minds up to be." ~ Abraham Lincoln.
So, one last time: Actively participate in your own Happiness! ;)
Create a beautiful wonderful magical day filled with rainbows and butterflies and all those feel-good wonders!
Much love from me to you!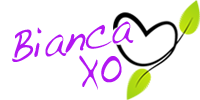 If you found this article to be helpful, please consider a small donation or visit
the shop
. Thank you for your love and support.