Artisan Crafted in Ethiopia
Making the world a better place... one step at a time


It is my great pleasure and excitement to share this awesome company today, but before I dive too much into my personal excitement, I'd like to share a bit about soleRebels first…
soleRebels is an amazing footwear company founded in 2004 by company founder and managing director Bethlehem Tilahun Alemu in her community of Zenabwork, Ethiopia. What is truly unique and wonderful about this company--and has completely won me over--are the ethics, incentive, community support and the rich history and dedication soleRebels have created and continue to promote about both their community in Ethiopia and to reach around the globe. This amazingly fun and comfortable footwear company creates great employment opportunities right inside their own community: giving the often ignored a chance to engage in creative endeavors--which is a rare find these days and one we should all be supporting more. The company itself promotes development in a positive way, empowering themselves, their community, and controlling their own destinies.
From the very start, soleRebels proudly employed and trained the highly marginalized or those thought unemployable; and together they set out to re-imagine the traditional Ethiopian "selate" and "barabasso" shoes in dynamic and vibrant new fashions. The goal was to create something that was authentically local but had a truly universal flavour to it, and from there soleRebels have accomplished this and so much more.
As if fair wage and community support aren't enough to wow you, soleRebels has also maintains their focus on sustainability: crafting their footwear from a combination of recycled, organic and bio-based materials. What else is fantastic? All their shoes are made in the most energy efficient way: handmade! Yup, that's right, no factories here, just amazing employees making shoes with love.
WHY SHOES?
soleRebels: We selected shoes because we saw that footwear was an excellent platform to begin to share many of the indigenous eco-sensible craft heritages and artisan talents that we have here in Ethiopia with the world! It also meant that based on the approach we were taking to footwear creation, we could source and make almost all our materials locally thereby creating an export product from 100% local inputs.
And this allowed us to riff, recreate and re-imagine the traditional "selate" and "barabasso" shoes, a recycled car tire soled shoe that has existed in Ethiopia for a LONG time. In fact it was THE footwear from back in the day when the ORIGINAL "soleRebels" fought off the invading forces and kept Ethiopia as the only African nation to never be colonized!
I highly recommend you read soleRebel's entire "about us" section because it is simply breath-taking and incredibly inspiring--I think we all could learn a lot from their wise and beautiful story and words. http://www.solerebels.com/pages/about-us
Now, I can't finish without talking about their amazing fair-trade and eco-friendly products…
First, just WOW! I own a pair of the coZEEs boots in purple (pictured above) and I have never worn shoes more comfortable than these! Never ever in my entire life. They hug your feet and it feels like you are wearing nothing--not in the ouch pebbles way, but in the blissful walking in soft grass way, providing a light and dreamy shoe while maintaining a sturdy lasting feel. And these shoes are awesome, we can't forget about awesome. I just love all the vibrant colours and the different style options soleRebels has to offer. While the coZEEs are my favourite, they have so much more to offer. Not all of their footwear is vegan, but they have an entire "b*KND Vegan" section that includes cute flats, sneakers, slip-ons, sandals, and even bags and the "coZEES Pure Love" are all vegan as well. So yay!
They have a ton of different styles to offer women, men, and kids as well! So take a look, fall in love, and buy the best shoes you'll ever own!
Find SoleRebels:
Youtube: www.youtube.com/user/soleRebels1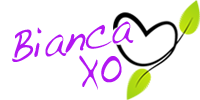 If you found this article to be helpful, please consider a small donation or visit
the shop
. Thank you for your love and support.