I like to think of this recipe as an "adult" mac 'n' cheese--meaning let's add a little extra umph, some veggies, and other goodness. ;)
I have made this sauce with just pasta for my younger brothers before as well and they loved it--and they are picky boys, so I consider this recipe rather kid friendly as well.
vegan / gluten free/ refined sugar-free/ healthy
Fancy Mac 'n' Cheese
Enough Pasta for 4 servings--I like to use a brown rice spiral pasta, but anything works.
For the Sauce:
1/3 cup Rice Flour (or any other flour)
3 Tbsp Coconut Oil
3-4 cups Water
1 heaped tsp Miso
1 1/2 Tbsp Balsamic Vinegar
2 Tbsp Tamari (or Braggs)
1/2 tsp of Garlic Salt
1 tsp Salt
1/3 tsp Turmeric
1/4 tsp ground Mustard
dash of Black Pepper
1/4 cup Nutritional Yeast
1/2 cup Daiya shreds
1/3 cup Sunflower Seeds, soaked in water so that they are just covered
1 head of Broccoli, chopped
Tofu Mix:*
1/2 block firm Tofu, crumbled
2 Tbsp Tamari
1 Tbsp Nutritional Yeast
dash Chili Pepper, Cumin, Black Pepper
Bring a large pot of water to a boil, and cook the pasta according to instructions on package. (depending how long your pasta takes to cook, start cooking accordingly ;))
For the Sauce:
While you soak the sunflowers, make the sauce.
Combine the flour, oil, miso, tamari, and vinegar together in a medium sauce pot and simmer on medium heat, stirring fairly often--until it starts to brown. Once the mixture has browned, slowly start to add water and stir consistently. Add the spices and continue to stir until your sauce is nice consistency. Add the daiya at the end. Let cool.
In a high-speed blender (I use my blendtec, because they are amazing and use my blendtec for everything), add the sunflower seeds and sauce and blend until perfectly creamy. Add more water if necessary to get your desired consistency.
Add back into the pot and leave to simmer on low heat.
While cooking the sauce, if you can manage multi-tasking then make the tofu and broccoli.
Simply sauté the tofu in tamari and spices, stirring so that it doesn't stick but allow it to brown and really soak up the flavour.
*You could also just add in veggies dogs or faux meats of some sort, but I love the ease of cooking tofu and the better health factors.
*I also love making tofu balls instead if you have the time.
Add the broccoli to the tofu towards the end so it gets nice and tender but not overcooked.
Add everything together in one large pot--you can probably use the pasta pot if you used a big one.
Serve! Enjoy!
Makes 4-5 servings.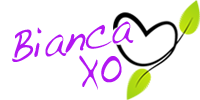 If you found this article to be helpful, please consider a small donation or visit
the shop
. Thank you for your love and support.