. . . . . . . . . .
Fun Fashion Finds and Styles from my Personal Wardrobe.
Mostly Handmade, Fair-trade, Eco, and always fun!
. . . . . . . . . .
This is a bit of a new segment, a little trial I intend to introduce a few times a month to the lovely and bright ReLove Plan.et blog. I already love sharing products and companies; reviews of such companies I love to support are nothing new to ReLove Plan.et, however, I wanted to try something else a little more fashion focussed. I love fashion, I love dressing up and taking photos, I love the creativity and outer expression of individuality through fashion. Even more so, I love sharing favourite products, I love sharing companies and artisans that I discover that I absolutely support and adore and wish to share over and over with you lovely readers. These may be companies or artisans I have reviewed before, or they may be new little snippets, but I wanted to do this fashion segment for fun.
Sooooo, without further ado, ReLove's very first special little "Fashion Favourites"…
Pretty You and Me Necklace
This is my new favourite necklace. All of Sarah's (the lovely creator and small business owner of Pretty You and Me) jewelry is absolutely stunning. Her creativity is always inspiring and her choice of styles in her creations always catch my eye. I have received so many compliments on my lovely watch piece and wear it almost every day I leave the house. So much love and appreciation for Pretty You and Me's beautiful work.
I just posted a review on the lovely Iconic Locks shop, so please check that out for these amazing dreadlocks. I absolutely love mine. They have been some of the nicest drealock extensions I have ever owned. And oh the colours! So fun!
I have loved this company for many many years now, and you have most likely seen Love Rocky (formerly known as Rocky the Zombie) before on the blog and in the right sidebar. Love Rocky makes adorable silkscreened shirts and other fun goods. She is a self-run small business with great imagination. How much fun are her shirts? Seriously?! Featured today: Love Octopus tank top. One of my favourites!
Camilla d'Errico Leggings
Camilla d'Errico is one of my favourite artists. Her work inspired me to start drawing anime again--to which I am so grateful. Her art is absolutely stunning and unique and her graphic novels are equally extravagant and unique. Now, these leggings--Oh! The leggings! They are ridiculously comfy and stunning and certainly turn heads. The art is perfect, the colours rich. Easily one of my favourite pairs.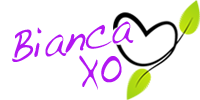 If you found this article to be helpful, please consider a small donation or visit
the shop
. Thank you for your love and support.