"Discover the Best Vegan Products"
Vegan Cuts has long-since been a favourite website of mine for vegan goodness, and so I am excited to finally be writing more fully about them. First off, I'll give a little introduction…
Vegan Cuts is an amazing website dedicated to bringing shoppers wholesome vegan products, from food to clothes to beauty products to more, at bargain prices. All the sellers offer their products at discounted prices. Vegan Cuts also makes it their business to know about new products, fantastic products, and basically all-things-vegan.
About Vegan Cuts
At Vegan Cuts, we make it fun and easy to put your money where your values are by supporting vegan-friendly businesses.
Vegan Cuts is a network of tempeh-loving, smoothie-drinking vegans coordinated by John and Jill, a vegan couple who see veganism as a way to live a life of abundance while making choices that show compassion towards all living creatures.
Now, while Vegan Cuts offers a wide variety of fantastic products, what is extra awesome about them are their Snack and Beauty Boxes. These boxes feature a host of different products every month at trial and snack sizes for shoppers to experience and indulge. This is a fantastic way to discover and try new vegan products. You can sign up to get these boxes delivered monthly, or order whenever your heart desires. They are fantastic! And they are so much fun to get a taste of the joys and noms of being vegan. Also, every so often Vegan Cuts offers other unique "special edition" boxes, like vegan starter kits, beauty essentials, and (most recently) a
Sundae Kit
(nomnomnom!!).
Below is my little Snack Box review and unboxing for all you ReLovers viewing pleasure.
If you are interested in trying out the Snack or Beauty Boxes, please click the links below*! I have also included links to the Vegan Cuts marketplace where they have tons of amazing products to choose from and to discover.
*This review and post has not been paid for by Vegan Cuts, however, by clicking the links above you directly support ReLove Plan.et as I see small commissions off sales from their website. Please know that this in no way, shape, or form has an influence on my opinion of Vegan Cuts or the products they sell. All opinions are expressly mine. At ReLove Plan.et honesty always comes first, and I only Only support and promote companies I adore and can stand by. Any purchases made through those links are super gratefully appreciated, and, again, support ReLove as well--so thank you! :)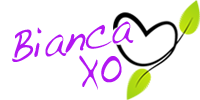 If you found this article to be helpful, please consider a small donation or visit
the shop
. Thank you for your love and support.