Today I thought I would share with you the last few video blogs I posted up on my channel. In one I speak more of Actively Participating in Your Own Happiness, as well as how this helped me to step into this new life chapter I'm in now. It was important to me to share my story, to share the fears and anxieties I experienced before being able to make such bold and huge life changes--to let others know that what they are going through may be normal and that you are not alone. I also wanted to share these things because seeing how much my life has changed and how happy I am now I hope would provide some inspiration and courage in your own lives. Sharing bits and pieces of my life and my story are always fun to me for these reasons; if I can change someone else's life, spark up a fire back in your own soul, or help you in any way then I feel like my work serves a greater purpose--and therefore my own story serves a greater purpose, which it does in each of us. Never underestimate the power of your own life and your own story. It is magical, it is gifted, and you gift the world by being in it.
Anyway, please enjoy my rambling video blogs for now. ;)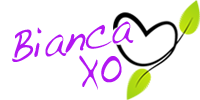 If you found this article to be helpful, please consider a small donation or visit
the shop
. Thank you for your love and support.