I looooove chocolate! I mean, who Doesn't love chocolate? Well, my only problem with chocolate is the sugar content. Even the healthy dark chocolate that I love still contains cane sugar, and the few times I have found chocolate sweetened with something else (not stuff I can usually find readily locally) seems to disappear off the shelves so I can't restock. Not to mention that dark healthy chocolate tends to be on the more expensive side--which I don't mind as a treat, but when you love chocolate as much as I do you want it to be a little more affordable. ;) Enter recipe time!
This recipe is amazing because it makes chocolate even healthier than anything you could buy in stores--because raw cacao or cocoa have tons of health benefits, which is super awesome if you love chocolate and don't want to feel guilty about eating it. The other part of this recipe that makes it super awesome is Coconut oil--which, again, has tons of health benefits!
Lastly, this recipe is awesome because it is super easy to make, takes no time at all, and takes very few ingredients! You can also choose to sweeten with whatever sweetener of your choice--and my choice is the healthiest of all the sweeteners: stevia! Chocolate lovers rejoice!
Some of the benefits of Cacao:
High in antioxidants, which: Protect your cells from damaging molecules and free radicals--therefore reducing risk of heart disease, cancer, and other diseases. Anti-aging agents. And improve cardio-vascular health, enhance blood flow, healthy cholesterol levels, and in some cases, reducing blood pressure.
Increases serotonin and other neurotransmitters, therefore enhancing mood and decreasing depression.
Rich in minerals like magnesium (deficiencies linked to heart disease, diabetes and joint problems), sulfur (a beauty mineral- helps detoxify your system and promotes healthy skin!), calcium, iron, copper, manganese and potassium.
Some benefits of Coconut Oil:
While it is composed mostly of saturated fats, much of the fatty acids come from lauric acid, which is a medium chain fatty acid that combats both viruses and bacteria.
Lauric acid also helps prevent heart problems like high cholesterol and blood pressure through it's promotion of "good" cholesterol (HDL) and reduction of "bad" cholesterol (LDL). Also reduces injury to arteries!
Promotes weight loss by increasing metabolism- the fatty acids are super easily absorbed so can be burned instead of being stored. Also supports our organs, such as the pancreas allowing us to burn more energy.
Improves digestion and helps with digestive related problems. Also improves absorption of vitamins and minerals!
Now, on to the recipe! ;)
vegan / gluten free/ sugar-free/
Healthy Vegan Chocolates
1/2 cup coconut oil, melted
6 heaping Tbs of Raw Cacao powder
Pinch of Salt
Hazelnut Stevia to sweeten (or other sweetener of your choice)
In a double boiler, melt the coconut oil. Once melted, add the cacao powder, salt, and sweetener and stir until smooth and creamy and well mixed. Sweeten to your desired liking--I haven't measured and it really depends on your personal sweet-tooth, so add it slowly and then you can always add more!
To keep it Raw, don't overheat or overcook, you just need enough heat to melt the coconut oil after all.
Once you have the mixture to your desired sweetness, pour into chocolate moulds or miniature ice-cube trays--or whatever else you feel creative with.
Freeze for at least 15 minutes, or until sets.
Store in the fridge until ready to use.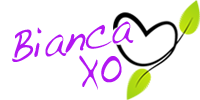 If you found this article to be helpful, please consider a small donation or visit
the shop
. Thank you for your love and support.