There are so many wonderful things you can do with pumpkins! So put them to good use far after halloween!
This recipe is thanks to my sister for this lovely creation! I finally got around to making this myself, with a few changes since my sister makes awesome food but doesn't tend to write down exact recipes for her creations. ;)
This is delicious and needs to be tried! Healthy, satisfying, oh so goooood! :)
Coconut Lentil Pumpkin Gumbo Curry
Olive Oil
2 tsp Red Curry Paste
2 tsp Yellow Curry Paste
2 medium-large Carrots, diced
1-2 Sweet Potatoes, chopped (or regular potatoes or yams)
2 cups Red Lentils
1 large can, or 2 small cans Pumpkin Puree (or half a large home-grown pumpkin)
1 can Coconut Milk
Kale, Swiss chard, broccoli, or any other veggies you want to add
1 Tbsp Tamari
1 1/2 tsp Salt
1/4 tsp Black Pepper
1/2 tsp Cumin, ground
1/2 tsp Curry powder
touch of water, to thin it down
In a large sauce pan, sauté the carrots and potatoes in a bit of oil with the red and yellow curry paste. After a few minutes, add in the lentils, rest of the spices, tamari, and enough water to fill over the lentils and veggies--and to allow cooking reduction space. Let simmer on medium heat, stirring occasionally, adding more water if needed.
Once the lentils are almost cooked, add in the pumpkin and the rest of your ingredients and continue cooking until all the veggies are cooked.
Add more or less water to get your desired consistency.
Serve over rice and enjoy!
Makes a huuuuge batch! About 6 large servings.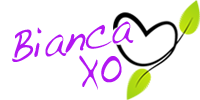 If you found this article to be helpful, please consider a small donation or visit
the shop
. Thank you for your love and support.