I'm super excited to share this new shop filled with gorgeous handmade jewelry and art!
Pretty You and Me
is run by the lovely Sarah DiTocco, a girl I absolutely adore for her spunky attitude and pure loveliness. She's a doll and I know you'll love her too! But, unfortunately, she's not for sale ;) but her amazing one of a kind artwork is! While her new shop is brand spankin' new, Pretty You and Me began some time ago, beginning with Sarah's own creations for herself and receiving compliments and requests from others to produce more, which turned to her jewelry and art becoming available through Facebook with success. The new store front certainly adds to the buyer experience. The site is easy to navigate and fun to look through. All of her jewelry is handmade, original, and most are one of a kind--which is always fun!
Okay, so the store isn't completely vegan, however, Sarah herself is in transition (yayy!) and a ton of her jewelry is (double yayy!). The jewelry line is fun, a little bit gothic, a little bit dainty, pretty and elegant, a little bit punk and rock, a lil steampunk, and a fabulous mismatch of her amazing style. I just love her style, from long laces earrings that have the elegant resemblance of feathers, to the skulls that adorn various bracelets and earrings, to the cute fabric rings, all the little embellishments that complete the pieces. Words truly can't describer the amazing work available in the shop, so you'll just have to take a look for yourself. ;) With a fantastic eye for art and making perfect pieces, anything from earrings, to bangles, to necklaces, to rings, and even bags, there is something in the shop for everyone!
And the whimsical creativity doesn't end with the jewelry, Pretty You and Me also makes some hella awesome canvas art with lyrics from songs and quotes. The art is put together so wonderfully, again with that fantastic eye for creating complimentary pieces. I'm lucky to own one of her pieces myself and I absolutely love it.
Sarah has even gone a step further and her fantastic canvas art is also now available on magnets and cards! Super exciting!
Handmade with care and love and quality, there is no missing in the attention to details, all of Sarah's work is fantastic!
Soooo, what are you waiting for? Go check out the new Pretty You and Me shop for all the awesomeness it has to offer! Sarah also takes custom orders and requests and will turn your old jewelry into something new and fantastic. Plus it always feels great supporting artists who put out beautiful and inspiring work. :)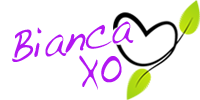 If you found this article to be helpful, please consider a small donation or visit
the shop
. Thank you for your love and support.