These came out last week but I'm just getting around to sharing them now. ;) I'm super excited to share all the brand new artwork for the calendar and for some adorable Holiday Note Cards! You can get the cards as singles, sets of 3, or 6, or you can message me if you'd like different quantities of course as well. All original artwork by myself of course, exclusive for ReLove Plan.et. :)
I also just released new Plushies, currently available on Facebook but soon will be up in the etsy shop as well. More to come, including a cute fox and dragon and a unicorn pillow. ;) Don't miss out, these could be in limited supply, depending if I choose to reproduce more.
Hope you're all having a splendid week! Much Love!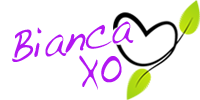 If you found this article to be helpful, please consider a small donation or visit
the shop
. Thank you for your love and support.