I've only made this once but I thought it was good enough to share immediately. ;) Next time I make it I'll try to make the measurements better for a larger serving instead of a single, but it's great if you have bits and pieces and are making dinner for one. Super easy, quick, creamy and delicious! An explosion of flavours to tantalize your tastebuds!
Peanut Pumpkin Thai Curry
1 tsp Red Curry Paste
1/2 cup Pumpkin Puree
1 Tbsp Peanut Butter
1/2 cup Coconut Milk Beverage (not the canned stuff)
1/4 block firm Tofu, cubed
1 Tbsp Tamari
1/4 cup Vegetable Stock
1/4 tsp Ginger, ground
1/4 tsp Cumin, ground
Black Pepper to taste
Cauliflower, Broccoli, spinach, or any other veggies you want to add
In a medium sauce pan, sauté the tofu in the tamari, curry, and spices until it browns a bit. Add the remaining ingredients, minus the vegetables, and cook over medium heat for 5 minutes. Add the veggies and cook another 5-10 minutes or until the veggies are tender. Slowly add the coconut milk, and add more or less to get your desired consistency.
Serve over rice or quinoa.
Makes 1 large serving or two small servings.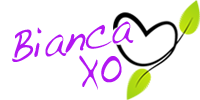 If you found this article to be helpful, please consider a small donation or visit
the shop
. Thank you for your love and support.