It's that time of year again, almost my birthday, which means I've got my Birthday Wish rolling on Facebook's causes. :)
This year I'm fundraising money for
Animal Farm Sanctuary
again because this place pulls on my heart strings. :)
Farm Sanctuary is one of the animal sanctuaries I got to visit when I was in New York last year and it was such a wonderful experience! Getting to see all the good they do for animals, giving them second chances at life and happiness. It's just indescribable. I still say it's a place that everyone needs to go to at least once in their lives.
So please give what you can (I've already got the ball rolling and donated--and it's My birthday haha ;p). This is my birthday wish :) Although if you also want to send me cards in the mail that would also totally make my special day extra special. ;)
If you can't give now, I'd really appreciate if you'd share this page with your friends. :)
Thanks so much!!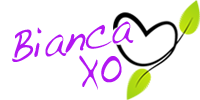 If you found this article to be helpful, please consider a small donation or visit
the shop
. Thank you for your love and support.