Another quick post (sorry, a lot of those this week, been running around with orders like a mad woman ;p).
I wanted to drop by and say Happy World Vegan Day!!! :)
And to celebrate this lovely day, I want to hear what you lovelies are up to, what are you planning on eating today? Celebrating? Share your vegan stories!
Annnnnnd, two new Vegan-themed shirts have been added to the shop!
The "V is for Vegan" Shirt is now back by popular demand!
And this adorable new "Milk is for Baby Cows" artwork :)
Happy happy day! xoxo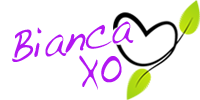 If you found this article to be helpful, please consider a small donation or visit
the shop
. Thank you for your love and support.