Prop 37, the California Right to Know GMO labeling initiative, was narrowly defeated thanks to a relentless, deceitful $46-million advertising blitz. Among the largest bankrollers of the NO on 37 campaign were huge multinational food and beverage companies whose subsidiaries make billions selling some of your favourite organic and "natural" brands.
This is where "greenwashing" comes into play, a company that calls itself "organic" "natural" or "green" but truly isn't. It sucks when some of our favourite brands that are supposed to be good for us and the planet are owned by a greedy corporation that pours that kind of money to oppose human rights to Know what is in our food. You can argue GMOs left and right but at the end of the day, they are dangerous unknown "foods" and if they are so afraid of GMO labelling then isn't that a sign of guilt in the first place?
Please sign the pledge to let the following companies know you're joining the boycott. These companies make billions of dollars selling organic and "natural" brands, yet they spent millions to defeat Prop 37, CA Right to Know's ballot initiative to label genetically modified food.
• PepsiCo (Donated $2.5M): Naked Juice, Tostito's, Tropicana, Loóza, Izze, Sabra, Smartfood, Stacy's, Mother's and Near East
• Kraft, recently became Mondelez (Donated $2M): Boca Burgers and Back to Nature
• Safeway (Member of Grocery Manufacturers Association, which donated $2M):"O" Organics
• Coca-Cola (Donated $1.7M): Honest Tea, Odwalla
• General Mills (Donated $1.2M): Muir Glen, Cascadian Farm, Larabar
• Con-Agra (Donated $1.2M): Orville Redenbacher's Organic, Hunt's Organic, Lightlife, Alexia
• Kellogg's (Donated $791k): Kashi, Bear Naked, Morningstar Farms, Gardenburger
• Smucker's (Donated $555k ): R.W. Knudsen, Santa Cruz Organic
• Unilever (Donated $467k): Ben & Jerry's
• Dean Foods (Donated $254k): Horizon, Silk, White Wave
Spread the word and take action, because your voices and your wallets have the biggest impact.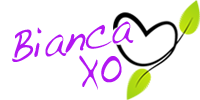 If you found this article to be helpful, please consider a small donation or visit
the shop
. Thank you for your love and support.