Mustard greens can be intensely spicy, especially when you're growing them fresh from your own garden. This year we have a healthy happy supply of mustard greens and were trying to figure out how to eat them since they are entirely too zingy for my taste in a salad. That's when this recipe came along. This is super easy to make and super delicious and healthy!
Sautéed Mustard Greens
2-3 large bunches Mustard Greens, chopped
1/4 cup Walnuts (or almonds or other nuts)
1 Garlic Clove, minced
1 Tbsp Nutritional Yeast
1 Tbsp Lemon Juice
1 Tbsp (just under) Tamari or Soy Sauce
dash of Black Pepper
a little water for consistency
In a large frying pan or pot, toss all your ingredients together and sauté on medium heat until lightly cooked. The greens will shrink a lot.
I like to add chickpeas sometimes as well, really you can add whatever you feel like. :) This recipe is so simple and easy and delicious! Great way to get more greens into your day.
Makes a wonderful side dish or snack.
Makes 2-3 servings.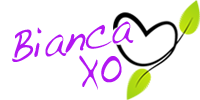 If you found this article to be helpful, please consider a small donation or visit
the shop
. Thank you for your love and support.