. . . . . . . . . .
Stop watching the News on T.V. filled with lies, propaganda, and made to make you feel helpless and afraid.
With all the negative news in the world, it's time to give you hope and inspiration. It's time to the weekly Good News!
. . . . . . . . . .
Victory! Washington University Ends Cruel Cat Lab
Washington University has announced that it will no longer be using cats to teach students in its Pediatrics Advanced Life Support (PALS) course how to perform tracheal intubation.
The change was pushed through thanks to some heavy campaigning and a recent surge in pressure from different fronts including an undercover investigation by PETA, a letter from Bob Barker criticizing the practice and offering $75,000 to buy state-of-the-art infant simulators, local activists holding weekly protests at the school and almost 18,000 signatures on a petition asking the school to stop using cats may have finally pushed the school make the decision.
59 Supermarkets Say No to Frankenfish
Target, along with many other big supermarket chains, has pledged not to stock genetically engineered (GE) salmon in its stores.
A total of 59 retailers have announced that they will not stock GE fish. Along with Target come H-E-B chain (315 stores in Texas), Giant Eagle (387 stores in Pennsylvania, Ohio, West Virginia and Maryland) and Meijer (200 stores in the Rust Belt).
Earlier this year several other major retailers, including Whole Foods, Trader Joes and Aldi, as well as some smaller grocery sellers, promised that no GE salmon would be sold in their stores. That makes a whopping total of 4,662 stores around the U.S.
Victory! San Onofre Nuclear Plant Shut Down!
Southern California Edison, the utility that operates the damaged San Onofre nuclear plant, has given up, saying it's not economically feasible to continue trying to repair the crippled reactors.
The reactors were shut down over 18 months ago after the failure of newly installed steam generators caused a radiation leak.
This is tremendous news for the people of Southern California -- and also for the country as a whole. It's another example of the failed promise of dirty and dangerous nuclear power, and it clears the way for a transition to a clean and safe energy economy based on the sun and wind.
Big Win over Northern Gateway Tar Sands Pipeline!
In a big win for the spectacular Spirit Bear Coast and its wildlife, the British Columbia government has just announced its formal opposition to the proposed Northern Gateway tar sands pipeline.
This is a key breakthrough in the fight against tar sands development -- and one that would not have been possible without all the online activism. NRDC experts also testified alongside local partners at critical government hearings and uncovered the damning facts about this project and the havoc it would wreak on the spectacular Spirit Bear Coast.
The battle is far from over as the ultimate fate of the Northern Gateway now rests in the hands of federal decision-makers. Let's keep the pressure and momentum of this latest victory and ensure that the Canadian government rejects this destructive pipeline once and for all.
. . . . . . . . . .
Thanks for reading this week's "Good News!" Join us every week and feel inspired!
Be sure to sign up for Care2's newsletter for some real news around the globe, to make a change, and to open up your mind to the Real World!
See that your actions count and get out there and do good! Be the Change!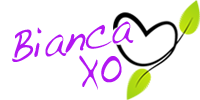 If you found this article to be helpful, please consider a small donation or visit
the shop
. Thank you for your love and support.