I'd been wanting to try this amazing sounding matcha smoothie recipe over at the
LunchBoxBunch.com
for a while. It called for watermelon which I never had on hand but now that it's the summer season they're becoming cheaper which is nice. I tried their version the first time around but didn't use a frozen banana and I do believe it makes a world of difference, so make sure your bananas are frozen when you make this recipe. I also altered the original recipe a little bit to my personal liking. And I've included optional ad-ins that I always use in my smoothies but are totally optional--I just love the health kick. ;)
I must admit this is definitely going to be a summer favourite! I already loved matcha so much and this is probably one of my favourite matcha recipes now. Hope you enjoy as much as I do!

Matcha Watermelon Smoothie
1 Banana, frozen
1/2 cup Watermelon cubes, frozen
1-2 tsp Matcha
1/2 Tbsp Chia seeds, soaked overnight or for at least 10 minutes
1 cup Hemp Milk (or other non-dairy milk)
touch of Stevia to sweeten (or other sweetener of your choice)
optional ad ins:
Protein powder
1 tbsp Hemp seeds
1 Tbsp Flax seeds
Handful of Kale or greens
Toss all the ingredients together in a high-speed blender and blend until smooth. Add less or more liquid to get your desired consistency.
Makes 1 serving. Enjoy!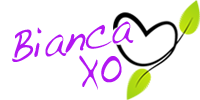 If you found this article to be helpful, please consider a small donation or visit
the shop
. Thank you for your love and support.