. . . . . . . . . .
These weekly posts are to share the progress of our garden; sharing photos and our gardening experiments and will hopefully inspire you to grow your own garden too! :)
. . . . . . . . . .
Alright! Missed last week *gasp*
[happy orach spinach]
So, we planted our beans finally. :) They are in triangles around the two bamboo trellis we built (which we moved to the third bed in the back).
We also planted a row of bolt-resistant lettuce (which I don't remember the name of, I'll dig it up soon!). And we mulched the bed with grass clippings. Everything in this bed is doing nicely.
[happy swiss chard and pok choi / broccoli]
[happy lettuce]
Though most of our spinach went to seed.
Our mustard greens went to seed as well. Our kale is enormous and happy though and we've been able to harvest every single day for smoothies and salads.
We pulled up the mustard greens, except for a few plants that hadn't gone to seed and some that had so that we can save the seeds later. In place, we planted a cantaloupe and honeydew melon starts that Cory picked up yesterday in town.
There are two tomato starts we have inside that are doing super well so we are probably going to plant those soon since the starts my sister gave us sadly don't look like they're going to make it. I think the soil is just too dry in the back of that bed so we'll plant these elsewhere. We also have some mountain spinach starts that love the sun so those were planted in the pea bed. So far they look very happy.
[bolted spinach in the pea bed / new mountain spinach]
Our strawberries are starting to flower so hopefully not too long before we are eating fresh strawberries.
We also discovered a strawberry plant at the side of our back steps so we should be getting a few strawberries from there as well.
In the back bed… we staked the tomatoes with bamboo poles.
The zucchini plants are so happy and getting so big!! We are super excited as we've never been able to grow zucchinis and these are so super happy! Our peppers and tomatoes still look happy as well. :)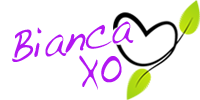 If you found this article to be helpful, please consider a small donation or visit
the shop
. Thank you for your love and support.