. . . . . . . . . .
Stop watching the News on T.V. filled with lies, propaganda, and made to make you feel helpless and afraid.
With all the negative news in the world, it's time to give you hope and inspiration. It's time to the weekly Good News!
. . . . . . . . . .
India has decided to end tests on animals for household products following campaigns by PETA India, PETA and PETA U.K., which included appeals from scientists as well as MP Maneka Gandhi and other members of the Indian Parliament.
This decision comes from the Bureau of Indian Standards (BIS) following efforts by PETA India's science policy adviser, Dr. Chaitanya Koduri, the only representative from an animal-protection group to sit on the BIS committee on household products.
This decision makes India the second country, following Israel, to end animal tests for household products and comes on the heels of a recently enacted ban on cosmetics testing on animals in India and similar bans in the EU and Israel.
A huge animal rights victory has just been won in São Paulo, Brazil. Governor Geraldo Alckmin recently signed a bill that bans cosmetics testing on animals in the state. The ban covers both finished products and ingredients. Those caught breaking this new law will be subject to a $435,000 fine per animal. The fine will double for repeat offenders and the establishment can be closed temporarily or permanently.
The bad news: The National Marine Fisheries Service (NMFS) excluded Lolita—a wild-caught orca who has been held in solitary confinement for decades—from the endangered listing of the Southern Resident orcas.
The GREAT news: After hearing from PETA and others, the NMFS has now issued a proposed rule to list Lolita and finally grant her the same protections from harm!
This decision gets Lolita closer to her release from the Miami Seaquarium! Help is still needed to make sure that the agency does the right thing and helps give Lolita the protection that she deserves.
There's growing support among lawmakers and business leaders in Iowa to shut down the only two greyhound racetracks in the state that are operating in Dubuque and Council Bluffs.
While the push to end racing in Iowa isn't so much about the welfare of greyhounds as it is about bad business, if it shuts down the tracks it's still a win for the dogs. Dwindling profits indicate a dying industry that only exists because it's being propped up by casinos that are subsidizing the tracks to the tune of $14 million a year.
Commercial dog racing is illegal in 38 states, but is still legal in Alabama, Arizona, Arkansas, Florida, Iowa and Texas. Hopefully, Iowa will be next on the list to close its tracks.
Alberta's solicitor general is adding his support to the fight for tougher animal cruelty laws. After a spate of animal abuse cases across the province in recent weeks — including one involving an emaciated husky and kitten found with their mouths taped shut — many Albertans are expressing outrage at the possibility those responsible could get off easy and are calling for stronger laws to punish those found responsible.
This week the U.S. Department of Agriculture (USDA) stepped up and suspended operations at a calf slaughterhouse in New Jersey following an undercover investigation conducted by the Humane Society of the United States (HSUS) that exposed cruelty to veal calves.
It's probably important to note that while many people won't touch veal because of the cruelty involved, veal calves are direct byproducts of the dairy industry. While females will likely follow in their mother's footsteps as dairy cows, the calves who have the misfortune of being born male will be sold for beef or veal. The easiest way for us to stop the cycle of suffering is to pass on both meat and dairy products.
It's 2014. Wouldn't you expect by now that every single state in the U.S. would have a law on the books making the worst types of animal cruelty a felony? After all, some states got on board with this idea literally hundreds of years ago — Massachusetts, for example, which enacted the first such law in 1804.
Beginning in earnest in the 1980s, states began recognizing that certain crimes against animals demanded stronger penalties. One by one, each state added felony provisions to their regulations, until today only a single state is left without one. Which state? South Dakota.
Right now in South Dakota, no matter what horror you perpetrate against an animal, it's nothing more than a misdemeanor. Fortunately, it looks like that may finally change this year.
After years of resistance, in recognition of the persistent pressure exerted by state animal advocates and national groups like the Humane Society of the United States, the state began work to change its animal cruelty law in 2013.
State-sponsored Wolf Killing Ends in Idaho!
Faced with a looming deadline to defend its actions before a federal appeals court, the Idaho Department of Fish and Game (IDFG) announced this afternoon that it is halting its wolf extermination program in the Middle Fork region of the Frank Church-River of No Return Wilderness as of today.
Thanks to the work of hundreds of organizations and hundreds of thousands of activists, the King Amendment—an attempt by Rep. Steve King (R-Iowa) to wipe out hundreds of state laws designed to protect food and agriculture standards—has been dethroned. The amendment did not survive the House version of the Farm Bill, which passed this week.
It's a huge victory. For animal welfare. For states' rights. For every group and individual who fought for its defeat.
You may not have heard of Steve Marsh yet, but this Australian farmer could lose everything to protect your right to eat GM-free food.
Steve is an organic farmer from Kojonup, in Western Australia. In 2010, the Western Australian State Government lifted the moratorium on GM canola/rapeseed, allowing cultivation of this GM crop for the first time. As a result of this change in policy, many farmers, including Steve Marsh's neighbor, began growing Monsanto's genetically modified (GM) canola/rapeseed. Subsequently Steve's organic farm was contaminated. As a result of this contamination Steve lost organic certification on 70% of his farm. Steve has since lost a great deal on his premium income and his once profitable livelihood has been decimated.
As the only avenue available, Steve is taking his neighbor to court for compensation of loss and damages. This is not something that Steve wanted to do, but he had no other option to protect his right — to protect our right — to farm GM free.
Steve's suit is the world's first in which an organic farmer is using the courts to recover loss and damages from a GM farmer. His case has been described as a landmark one that will determine who should take responsibility about GM contamination.
Time for some great news! Thanks to so many amazing Activist organizations and over 33,500 other activists who have lent their voices to this important issue, we're celebrating a step forward for protecting the health of Alaska's pristine waters.
In a major victory for Alaska's wildlife and people, Royal Dutch Shell announced it will cease plans to drill in the Alaskan Arctic this summer.
Shell's decision comes on the heels of a court ruling that the Department of the Interior had failed to consider all environmental impacts of the exploration in the Chukchi and Beaufort seas when it gave Shell permission to drill. Your messgae telling the US government they should not expose Arctic communities and wildlife to the risk of oil spills like the Deepwater Horizon disaster was heard and it's making a real difference in our continued fight to protect the environment.
Pregnant women and teens in New York City have a reason to celebrate. As of January 30, being pregnant or recovering from a recent childbirth will no longer put your job at risk.
Women in the workforce have had to deal with various types of discrimination based solely on their gender — from lower wages for similar work as their male counterparts to their employment being jeopardized due to needing time away from jobs to care for family members — by virtue of more female workers also being the caregivers at home as well.
Now, gender equity in the workplace is one step closer in New York City, as a law has gone into effect that prevents companies from refusing to make accommodations for pregnant workers or workers who have recently given birth.
On Thursday, Minnesota state lawmakers unveiled the "Women's Economic Security Act of 2014," a legislative package "designed to break down barriers to economic progress facing women – and all Minnesotans," according to the release. Among the pieces of the package are paid sick leave, a raise in the minimum wage to $9.50, and expanded access to high-quality, affordable childcare.
. . . . . . . . . .
Thanks for reading this week's "Good News!" Join us every week and feel inspired!
Be sure to sign up for Care2's newsletter for some real news around the globe, to make a change, and to open up your mind to the Real World!
See that your actions count and get out there and do good! Be the Change!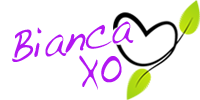 If you found this article to be helpful, please consider a small donation or visit
the shop
. Thank you for your love and support.