Happy Love Day to every single one of you amazing human beings (and animals, even if they can't read this)!
This Valentine's Day I wanted to remind you all to spread that love deeply and truly into your own self. Remember that loving your self is one of the most important and blessing things you can do in your life. Loving yourself opens you up to love from others, it fills yourself and your life with happiness and bliss and all good things. Self Love, Self Appreciation, is all too often overlooked and rarely taught in our society, so every chance that comes along that I can take as an opportunity to remind you to Love Yourself, I will.
Love YourSelf! Truly, deeply, and with the most sincere gratitude. Love your amazing personality. Love your body from your head to your toes. Love your mind that makes you uniquely you and gives you all the capacity in the world to grow, learn, and expand your well being and life. Love and recognize all of your talents; and love and acknowledge all of your flaws that make you human. Love your imperfections and know that they are what make you perfect. Love Love Love everything about yourself. And remember that You Are Worthy; of love, of joys, of all good things.
Valentine's Day isn't about your "soul mate", it is about Love! And Love is a gift and a joy to be shared with many; with your family, your friends, your animal companions, to strangers, to our planet, and to all the wonderful beings that live here. So, on this lovely day, remember to Love: all of those around you, and especially YourSelf! Open your mind, open, your heart, and you will welcome love in all its greatest forms.
Happy Love Day!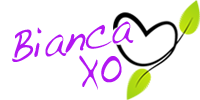 If you found this article to be helpful, please consider a small donation or visit
the shop
. Thank you for your love and support.