(sorry for terrible iPhone photos)
This recipe is based off a recipe from a friend of mine-- and I probably improvised as much as he did when he first made it, but it turned out so incredibly delicious!
vegan / gluten free/ refined sugar-free/ healthy
Quinoa Chocolate Cake
1 large ripe avocado
1 cup cacao powder
1 cup date paste (easy to make overnight)
1 can coconut milk (full fat)
2 cups of cooked quinoa (or 1c quinoa + 1c millet)
1/2 cup grated coconut
Stevia to sweeten and/or Agave
Preheat oven to 400° F.
In a blender, combine all the ingredients (except the baking soda and powder) and blend until super smooth. Add the baking powder and baking soda and blend until just mixed. Pour batter into a spring form pan or dish and bake for approximately 1 hour--checking with a toothpick to see when it is done.
Once fully cooked, top with icing of your choice--I made a very simple but delicious raspberry chocolate icing for this one, it complemented very nicely. Recipe below…
Raspberry Icing:
1/3 cup date paste
1/2 cup Raspberries
1/3 cup Coconut oil, melted
2 Tbsp Cacao powder
2 Tbsp Maple Syrup or other sweetener
Combine ingredients in blender and blend until smooth. Pour over cake and allow to sit in the fridge for at least an hour before serving.
This cake is also fantastic if you grate a chocolate bar onto the top--pure decadence! Soft, moist, melt in your mouth awesomeness! Plus, it's healthy! ;)
Enjoy!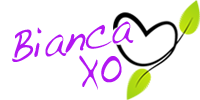 If you found this article to be helpful, please consider a small donation or visit
the shop
. Thank you for your love and support.