Love is in the air this lovely February, and that means chocolate. Am I right? Well indulging your loved ones with chocolate is only a sweet thing when you're not going to turn them into a sugar-crash monster once the chocolate is all gone. That's no fun. Plus, who wants cruelty cow milk and a clash of barely legible ingredients that you certainly shouldn't be putting in your body. Well, we can't very well give up chocolate, because life without chocolate is just not living. Fear not! Enter another amazing raw chocolate company:
Amore di Mona
.
Amore di Mona are a new line of allergen-free, vegan, low-glycemic chocolates made with Belgian cocoa, French cocoa butter, and raw organic agave nectar. The thing I love about all these amazing conscious companies is that they tackle the issue of health when it comes to delicious treats and really add their own unique touch to their products. With Amore di Mona, they created an absolutely blissful, melt-in-your-mouth smooth succulent chocolate, and they took at a step further with their line of "Caramela" bars with delicious caramel wrapped in dark decadent raw chocolate in a few lovely flavours.
These have become at the top of my list of favourite all-time chocolates. Every flavour was bursting with such wonderful flavours. My personal favourite was the cherry caremala bar--simply divine!
Not only are all of their chocolates gluten-free, nut-free, soy-free, non-GMO, and kosher, their commitment to health and excellence is astounding! Everything is created with high quality, natural, preservative-free, non-GMO, kosher ingredients. The cocoa butter is imported from Belgium and Holland, cocoa solids from Belgium. Madhava provides the sugar-free alternative of raw, organic, Fair Trade agave nectar. Any fruits used are fresh or sulfite free, sun dried organic. And the gluten free grains used are milled whole.
How amazing is that?!
Lastly, Amore di Mona even has lovely Valentine's Gift Boxes, so you can still take advantage and treat your loved ones with truly lovely and sweet chocolate!
Even better, indulge and treat yourself with a treat that won't make you feel guilty. Chocolate was meant to be enjoyed with all the wonderful health benefits in tact, so enjoy!
Find Amore di Mona: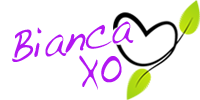 If you found this article to be helpful, please consider a small donation or visit
the shop
. Thank you for your love and support.