. . . . . . . . . .
Stop watching the News on T.V. filled with lies, propaganda, and made to make you feel helpless and afraid.
With all the negative news in the world, it's time to give you hope and inspiration. It's time to the weekly Good News!
. . . . . . . . . .
In an effort to crack down on poaching, the White House set a worldwide precedent last week in announcing a ban on the commercial import, export, and domestic sale of ivory. The ban is part of the administration's newly established first-ever "National Strategy for Combating Wildlife Trafficking," which will work to set guiding principles for U.S. efforts to stem illegal trade in wildlife. The plan also includes an ambitious set of actions to stop the multibillion dollar illegal wildlife trade and elevate the seriousness of wildlife crime in US law and foreign policy.
This is big news. The United States is one of the largest markets for ivory in the world.
The Sochi Olympics were planning to display two wild orcas captured by the Russian government. Animal lovers around the world spoke out against the plan, which would cause extreme suffering to the whales. More than 110,000 people signed the petition on Care2, which was delivered to the Russian government -- and, at the last minute, the Olympic Committee confirmed that orcas will no longer be put on display at the Games!
Thanks to the voices of many on Care2 Petition site and other venues, our appeal was reviewed by the experts state administration of Veterinary Krasnodar region on behalf of the Presidential Administration of The Russian Federation. The city of Sochi formed a shelter for homeless animals, saving the lives of the cull intent to kill 2000 stray dogs and cats for the Olympic Games (Sochi 2014).
Because both badgers and cows can fall ill to a deadly disease, bovine tuberculosis, UK officials planned two badger cull pilots, in which people would cruelly shoot badgers in Gloucestershire and Somerset. The two pilot programs were called off -- but there's still a third cull planned in Dorset.
Care2 member Jennifer Blachly started a campaign when she found out that Buddy, a golden retriever in San Antonio, Texas, was scheduled to be euthanized. Buddy was accused of attacking a girl in the neighborhood who startled him, and kept confined in a kennel while he awaited execution. After more than 19,000 people signed Jennifer's petition to save Buddy, he was finally reunited with his owner.
The link below is for the stories of four dogs who ventured onto frozen rivers this winter and found themselves in desperate danger. This is also the story of the selfless people who rescued them, despite crippling cold and perilous conditions. The dogs' lives were literally on the line until these brave animal lovers took action.
Authorities and rescuers joined forces to participate in what's believed to be the largest cockfighting bust in New York state's history and one of the largest ever in the U.S.
The take down was part of Operation Angry Birds, which was a combined effort by New York's Organized Crime Task Force (OCTF), the Ulster County Sheriff's office, the Department of Homeland Security (HSI), the New York State Police and the American Society for the Prevention of Cruelty to Animals (ASPCA).
Animal advocates hope this provision will help crack down on the people who help fuel these barbaric underground enterprises and perpetuate other illegal activity by holding everyone involved accountable, as opposed to only the people who are running the show.
In a victory for animals in labs, pharmaceutical giant Merck & Co. has announced it will join a growing number of companies that have stopped using chimpanzees for biomedical research.
Merck, the world's third-largest drug maker, cited the availability of alternatives that can replace chimpanzees in research as the reason for its policy change. The move is being applauded by animal advocates and organizations including the National Anti-Vivisection Society (NAVS) and the Humane Society of the United States (HSUS).
"Dwindling." "Fewer and fewer." With wearying frequency, these are the terms used to describe the ever-declining number of elephants in the world as poachers slaughter them for their ivory tusks. Amid rising fear that ours could be the last generation to see elephants in the wild, many have been cheered to know of conservationists' campaigns to put a stop to the illegal ivory trade.
Finding out that a German environment minister, Ude Wedekind, had recently gone hunting in Africa and killed an elephant was shocking, mind-boggling news that led many of us to wonder, how serious are those who say they are championing endangered species and the environment?
Care2 members know what has to be done to save wildlife whose existence is threatened. More than 36,000 of you signed a petition demanding that Wedekind be fired for hunting those he should be protecting. Earlier this month, Wedekind was forced to resign from his position as environment minister in the central German province of Thuringia.
After years of persistent effort by tens of thousands of wildlife advocates, Congress passed a new farm bill that provides huge wins for wildlife!
The 2014 Farm Bill is a strong, conservation-friendly bill that supports healthy soil, clean water, and abundant habitat for wildlife. A huge win is the conservation compliance provision to protect environmentally sensitive land and prevent the destruction of millions of acres of wetlands on which wildlife depend. There's also a substantial increase in funding to help farmers create wildlife habitat on working lands and important improvements for protecting our fragile native grasslands.
This victory for wildlife is evidence of the tremendous impact people can make for wildlife.
Care2 community, pat yourselves on the back. After a prolonged campaign to convince Kellogg's to stop using palm oil that comes from companies that employ tactics of deforestation, the food giant has pledged to obtain palm oil from only sustainable sources, reports Bloomberg.
In a statement on its website, Kellogg's says it will soon independently confirm that 100% of its palm oil suppliers meet both local laws and a high standard of environmentalism by 2016. Though this step is not the first the company has taken to mitigate the effects of the palm oil industry, it is the one that demands the most accountability for all involved parties.
A major corporate social responsibility agency has announced an examination of Soco International PLC for alleged violations of human rights and environmental protections related to the company's operations in an African World Heritage Site.
The move was triggered by WWF's complaint alleging that Soco has breached the most respected global corporate social responsibility standards in its pursuit of oil in Virunga National Park, Democratic Republic of the Congo (DRC). WWF's case has exposed "material and substantiated issues meriting further examination," a United Kingdom Organisation for Economic Co-operation and Development (OECD) agency said in its initial assessment published February 14th.
Last August EcoJustice took the Government of Canada to court over its refusal to take steps to protect Canadians from toxic pesticides already banned for use in other countries. EcoJustice said that litigation was a last resort, but a powerful way to prompt government action. Now, the proof is in this piece of unexpected good news: For the first time in Canadian history, the Minister of Health has agreed to do special reviews of harmful pesticides banned in Europe but still used in Canada.
A federal judge ruled on Thursday that Virginia's gay marriage ban is unconstitutional. Though this decision is stayed pending appeal, it is being treated as a landmark victory.
The lawsuit that led to this decision argued that the Virginia Marriage Amendment, also known as the Marshall-Newman Amendment, unlawfully relegated gay and lesbian couples to second-class status by banning same-sex marriages and any and all unions that, like civil unions, are designed to approximate marriage.
The suit also took aim at the state's statutory ban on same-sex marriage, saying that all are unconstitutional and unlawfully restrict the freedom of same-sex couples. The lawsuit also argued that the bans inflict harm upon same-sex couples by preventing them from accessing state marriage recognition.
Tunisia's new Constitution has captured international headlines. It enshrines many rights for women and is a step in the right direction, according to many Tunisians.
Sana Ben Achour, women's rights activist and law student, stresses that this Constitution is the first in the Arab world to give all Tunisians, women and men, the right to be presidential candidates. Similarly, she says that "Article 46 is proof of an impressive advance. From the outset, it safeguards the rights won by Tunisian women by referring to the Code du Statut Personnel (Personal Status Code) of 1959. Back then, the Code established a rights and freedoms panel unheard of in the Arab world. These included the right to divorce, to marriage by mutual consent and also the banning of polygamy."
In addition, Ms. Ben Achour said that the State will ensure that there was gender equality in the workplace and it would encourage equality, notably through affirmative action measures.
In a speech at the Human Rights Watch's Greater New York Gala, Attorney General Eric Holder made a bold declaration, "In every courthouse, in every proceeding and in every place where a member of the Department of Justice stands on behalf of the United States, they will strive to ensure that same-sex marriages receive the same privileges, protections and rights as opposite-sex marriages under federal law."
This means that for the first time, married same-sex couples have the same protections as all married couples in legal proceedings.
The Obama administration has taken several steps to ensure equal protection for same-sex couples over the last few years.
Thanks to an innovative training program, thousands of beauty professionals are learning to identify signs of domestic abuse and encourage clientele to find help. Why? Because they're uniquely positioned to help address the problem.
CUT IT OUT, founded in Birmingham, Ala., seeks to capitalize on the bonds between women and their beauticians, teaching professionals nationwide — including "hairstylists, skin care specialists, makeup artists and other salon professionals" — about indicators of domestic violence. Professionals in the beauty industry have an advantageous platform from which to detect domestic violence because the focal point of their work is clients' appearance. Moreover, beauticians frequently establish friendly relationships with customers, and are therefore perceived as trustworthy confidants.
Thanks to the latest reauthorization of the Violence Against Women Act (VAWA), the U.S. government is beginning to take steps to strengthen protections for victims of domestic violence within American Indian tribes. On Thursday, the Justice Department announced that three tribes will participate in a pilot program that will allow them to prosecute non-Native­ men for abuse against Native American women, an initiative that will eventually be expanded to additional tribes.
Hooray! The Scottish Parliament has overwhelmingly voted in favor of a same-sex marriage bill, allowing the first such ceremonies to take place by the end of the year.
Scottish Health Secretary Alex Neil called the bill's approval "one of the great historic days of the parliament."
The Scottish government said passing the same-sex marriage bill was an important step for equal rights and paved the way for same-sex wedding ceremonies later this year.
. . . . . . . . . .
Thanks for reading this week's "Good News!" Join us every week and feel inspired!
Be sure to sign up for Care2's newsletter for some real news around the globe, to make a change, and to open up your mind to the Real World!
See that your actions count and get out there and do good! Be the Change!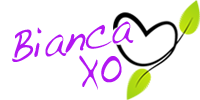 If you found this article to be helpful, please consider a small donation or visit
the shop
. Thank you for your love and support.