Okay, so advertising at ReLove isn't new but since the traffic coming to the blog has been increasing every month by leaps and bounds I wanted to write a quick post just to do a mention.
Firstly, I am very grateful for all of those that have and are advertising on the blog, you keep me inspired and give me more time to actually blog because I don't feel guilty sneaking away from work to do so. ;)
This New Year I really want to be blogging more; every day would be ideal and is what I am reaching for and there are some weeks that I do. So! If you want to support my work and you have a business you want to promote then I would love to have you on the blog!
Weekly posts include my popular "Motivational Mondays" posts every Monday to get people inspired and pumped for the week. I write inspirational posts the most, passing on life lessons and tips and advice on how to be happy and live life to the fullest. I also blog about products and shops (with a large focus on handmade and vegan), as well as matters going on in the world, (including tips for being more earth-conscious), I post new recipes every Sunday, and write about anything and everything else I feel. The main part of ReLove Plan.et is focussing on Positivity though, it is a place people come to feel inspired and happy and reflect on how beautiful life can be.
About the ads:
The ads run along the right-side and are 300x300.
You can try it out monthly or you can commit to as many months as your heart desires.
Traffic is currently over 14,000 page views per month, which has over doubled since last year, and, as I said, increasing every month. :)
Also, my readers are Awesome, you should really Want them to see your sites. ;)
My only requirements are that no animal-cruelty is involved due to the nature of this blog. ;)
If you're interested in having your ad on the site please send me an email with your request!
alter_eco@hotmail.com
(Please include "ReLove Planet Ad Spot" in the title so I know it's not spam)
Thank You!
Lastly, if you have gained something from this blog, whether it was useful information, a great big smile on your face, extra positivity for the day, or an amazing life-changing moment, then please consider a donation and showing your support so that I can spend the attention on this blog that it deserves. This little eco engine keeps on puttin' along thanks to all of your amazing support after all!
ReLove Plan.et exists because of You! So give yourself a great big hug! ;)
Hope you're all having an amazing New Year!! xoxo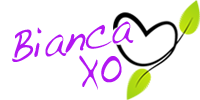 If you found this article to be helpful, please consider a small donation or visit
the shop
. Thank you for your love and support.