Alright, so I'm going to be a little self-contradictory here and share my list of goals… but not for "2013" so to speak, just things I'd like to be getting more into now. ;)
Blogging more. It seems to come in waves for me and while I always commit to the "Motivational Mondays" posts, I certainly want to be blogging more about other topics again as well. My goal is to have ReLove Plan.et a place you can turn to on an almost daily basis for new information and inspiration. :) Recipes have also been lacking so I will be making sure to have new ones every Sunday again as I did before.
On the up note, the blog has been growing every single month by leaps and bounds, with the highest traffic in December reaching 12,000 views. :) Very exciting stuff! I'll be writing up another post in regards to advertising on the blog so you can expose yourselves and support my work in the process. ;)
With the ReLove Plan.et shop, it will always be my goal to continue making it grow. I genuinely love what I do and I am very excited to see the growing progress and success of my work. I'll be jumping fully into the summer markets again this year so do please keep that in mind for any custom work you may be after, as a lot of my summer time becomes wrapped up in the markets and contributing to my local community… and enjoying beaches and sunshine and adventures of course. ;)
Another area that I haven't been placing as much time into for a while now is the video blogging world. You lovelies bug me all the time to put out more videos so it's going to be one of my goals to get more on that and try to put out new videos every week.
I mentioned the "Happiness Guide" that will be coming out by the end of the month, and I will also be creating a "Happiness Boot-Camp" zine shortly after that. The two will be filled with useful, positive, life-changing information and tips and will sort of go together. I am very excited about these!
And, of course, I will continue to be putting out more and more artwork and creations. It's been very fun to expand my work into various items and projects. I recently opened up my RedBubble shop, which was another exciting step and I may be trying out zazzle soon as well so my artwork can be available on even more fun items. I also finally opened up my deviant art account so you can check out more of my artwork on there, including art for the "anime" fantasy series I've been writing over the last couple years. :)
For starting out my New Year right, I'm redoing "The Magic" because it is just such a magical thing, with gratitude practices that will change your life! I am also planning on redoing ReLove Plan.et's "30 Day Self Challenge." Remember that one? If you don't, it's fun and definitely gets you on the right track, so check it out... :)
Lastly, I want to thank everyone for all their love and support over the years! You guys are amazing and I am so incredibly grateful to all of you for everything!
If there are any suggestions, things you want to see more of or less of, than please leave me a comment and let me know!
Much Love! Create a Nice Day!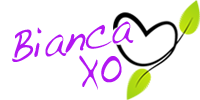 If you found this article to be helpful, please consider a small donation or visit
the shop
. Thank you for your love and support.