This lovely recipe is rich and creamy and packed full of goodness. With a lovely subtle squash taste and a cheesy flavour, it makes for perfect comfort food while still staying healthy!
Use gluten-free pasta (like I do) to keep this recipe gluten free. :)
Cheezy Pumpkin Casserole
Sauce:
1 can Pumpkin Puree
1/3 cup Cashews, soaked for at least 10 minutes
1 cup Vegetable Broth
1/2 cup Coconut Milk (beverage kind, or other non-dairy milk)
4 Tbsp Nutritional Yeast
1 1/2 tsp Salt
1/2 tsp Garlic Powder
dash of Black Pepper
1-2 cups water for consistency
1/3 cup Daiya, or other vegan cheese
1 350g pack of penne or other pasta
1 Large Sweet Potato
3-4 small potatoes
1/2 head of Cauliflower
1 can Chickpeas
1/2 cup Daiya (for top)
Chop the potatoes and cauliflower into bite-sized pieces.
In a medium-sized pot, boil the potatoes and sweet potato in water until cooked and you can poke them with a fork.
Blend the cashews in a food processor or blender, slowly adding the vegetable broth, until smooth.
In a large pot, add the cashew mix along with the rest of the sauce ingredients (except the water) and cook on medium heat, whisking to get out any clumps and gradually adding the water as necessary. I never measure the exact amount of liquid I use, so you want it to be nice and creamy but not too runny or too thick. Cook on medium heat for about 10 minutes.
Add in the cauliflower and chickpeas, and cook for another 10 minutes.
Add the potatoes, at which point you might want to add a bit more liquid.
While everything else is cooking, boil your pasta to the directions on the package. Once the pasta is cooked, add it into the rest of your large pot with the cheese mixture. Again, you might want to add more liquid at this point.
Preheat oven to 350° F.
Pour your mixture into a large casserole dish and sprinkle the remaining 1/2 cup of daiya on top to evenly coat. Bake in the oven for about 10 minutes, broiling at the end to brown the top.
Serve up and enjoy!
Makes about 6 large servings.
*If you want to make not quite as much then you can use less pasta and less veggies, therefor less water and less food. ;)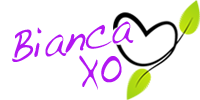 If you found this article to be helpful, please consider a small donation or visit
the shop
. Thank you for your love and support.