I've shared a black bean brownie recipe before, but here's a new delicious spin on the simpler recipe that is now my favourite. These are lovely and perfectly rich, packed with flavour, and actually healthy, yayy!
These are vegan (as always), gluten-free, refined-sugar free--and can even be completely sugar free by sweetening with just stevia, which has been my preference.
Black Bean Brownies:
1 can Black Beans (drained and rinsed)
2 very ripe Bananas
1/4 cup Cocoa Powder
1/3 cup Pumpkin Puree
2 heaped Tbsp Coconut Oil
Stevia or 1/3 cup Agave Nectar (add more or less to your desired sweetness)
1 tsp Cinnamon
1 Tbsp Vanilla Extract
1/2 tsp Baking Powder
1/4 tsp Sea Salt
1/4 cup instant Oats (choose gluten free ones for gluten-intolerance)
1/4 cup vegan Chocolate Chips (optional)
Peanut Butter Pumpkin Swirl:
1/3 cup Peanut Butter, smooth
1/3 cup Pumpkin Puree
approx. 1/4 cup Almond Milk (or other non-dairy milk)
1 Tbsp Agave or Stevia to sweeten
Preheat oven to 350 F.
First, make the Brownie part by combining all of your ingredients, except the oats and chocolate chips, in a food processor and blend until smooth. Add the oats and pulse another couple minutes to mix. Fold in the chocolate chips with a spoon or by pulsing on the food processor.
Lightly grease an 8x8 baking dish. Evenly spread the batter into the dish.
Now, using your food processor again, combine the peanut butter pumpkin swirl ingredients and blend until smooth, slowly adding the Almond Milk to get a smooth consistency (add more or less to reach that smooth consistency).
Evenly dollop the mixture on top of the batter. Pull a knife back and forth lightly through the top of the batter to create your swirls.
Place in oven and bake for approx. 45-50 minutes, until you can poke it with a fork or toothpick and it comes out clean.
Remove from oven and let set for at least 10 minutes.
Gently cut your brownies, serve, and enjoy!
[apologies for bad iPhone photos ;p]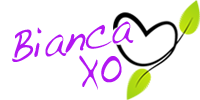 If you found this article to be helpful, please consider a small donation or visit
the shop
. Thank you for your love and support.