Tomorrow is the first day of february, and while I know there aren't 30 days in February I still thought this would be a fun idea to get rolling. I've seen a few of these before, and have admittedly "stolen" ideas from various ones that I liked and replaced others with things I felt were more upbeat or fitting or pushing on our creativity and imaginations.
So! I introduce to you ReLove Planet.'s "Photo-A-Day" Challenge! :)
I'll be taking part of course, and you can check out my photos in my instagram (username: reloveplanet) if you so desire. I would also love to see your photos, if you want to tag me or use the hashtags: #relovephotoaday


I challenge you to get creative with this, try new perspectives and ideas, try to see the world in the most positive light. That is really the point of me initiating this challenge, to open up your mind and get you looking at the positive or inspirational. I want your life to be full of beauty and new outlooks, so what better way to get you looking for beauty than with photography? Think outside the box, be as creative or uncreative as you like. There is no right or wrong! Have fun with it and get inspired and smiling!
Can't wait to see your photos! :)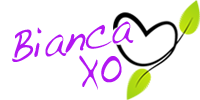 If you found this article to be helpful, please consider a small donation or visit
the shop
. Thank you for your love and support.