While "ReLove Plan.et" has been running for some years now, our adorable Etsy shop is only just turning 1 Year on February 10th! It feels like I've been drawing these adorable little characters forever, hard to believe it's only been a year! And what an exciting year! I can't believe how quickly the store has grown and expanded and touched so many. Thank you so much for all your love and support! xo
Anyways, I don't want to keep you too long. ;) To celebrate I thought it would be fitting to have a GIVEAWAY!
So, for this giveaway One Winner will get to choose a
ReLove Plan.et necklace of their choice
(as well as a few other goodies I'll be adding to your prize). This is the first giveaway I've ever done with rafflecopter so I hope you have fun with it! Don't forget that you can tweet and reblog on tumblr every day for extra entries!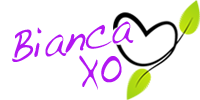 If you found this article to be helpful, please consider a small donation or visit
the shop
. Thank you for your love and support.