STOP:
-Complaining all the time.
-Playing the victim and "poor me" card.
-Changing yourself or expending yourself trying to make others happy
-Relying on others for your own happiness
-Doubting yourself
-Apologizing for or being ashamed of who you are
-Worrying
-Saying "I can't"
-Focussing on what you Don't Want
START:
-Positive Thinking
-Being Grateful
-Believing in yourself
-Making your own happiness
-Enjoying alone time
-Being Yourself
-Turning off gadgets and going Outside
-Working less and playing more
-Expressing your creativity
-Acknowledging your desires/dreams/wishes
-Making everything you want to happen happen
-Believing in Karma
-Helping others to realize they can make their own happiness
-Focussing on the Good.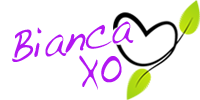 If you found this article to be helpful, please consider a small donation or visit
the shop
. Thank you for your love and support.