We're taking back Mondays!!!
"Motivational Mondays" are fabulous tips to get you excited and pumped for the week!
Feeling low? Moody? Down on life? Well, that's what these posts are for! Time to feel awesome again and get some Positivity rolling! Just because it's Monday doesn't mean you can't have fun, smile, and enjoy Today! Apply these tips to your week and try to tell me that you don't start to see an improvement in your life! ;)
It's all about You! Change your perception, change your attitude, love your life! xo
♥♥♥♥♥♥♥♥♥♥♥♥
Oh my, it is the week of seeing nothing but hearts and hearing about Valentine's Day this and that. It is the time when we either thrive or crumble. Well, this week you are going to Thrive! And it's my job to make sure that happens! So, let's get that love pumping this Motivational Monday!!!
♥
☺
Love Yourself!
Love starts with You. If you can't love yourself then how can you expect anyone outside yourself to love you? If you can't love yourself how can You expect to love anyone or anything outside your self? If you want to feel good, if you want to improve your life, your relationships, your attitude, and everything around you for the better then you must start here. Having love for yourself is the single biggest step to a happier life. So love love!
☺
Survive Valentine's Day…
For a holiday that's supposed to be all about love there is certainly a lot of negativity associated with this day. Last year I wrote two articles to help you not only survive, but thrive, this lovey dovey week. So, yes, I'm giving you some more reading material, because reading and taking in lessons is far more useful than complaining and wallowing in self pity. ;)
Valentine's Edition; Part 1: Outlooks & Relationships
&
Valentine's Edition; Part 2: Loving Yourself
.
☺
Celebrate Generosity Day!
So the idea is similar to your weekly random acts of kindness, but in this sense we're turning Valentine's Day into something more meaningful and going beyond the hallmark consumerism based holiday. We all have love in our hearts so why not go the extra mile and spread some extra love on February 14th?
Check out this article about Generosity Day
and be sure to like their facebook page to share in all the goodness!
☺
Make Love the only answer.
Make love your answer to everything. Approach everything and everyone in your life and your environment with love. Love truly is the answer and I simply can't say it enough. Your world will change completely when you learn to be loving to all beings, all situations, all things around you. It's a beautiful thing. So get into the habit of speaking, breathing, and acting out of love.
☺
Take time to Love You!
Take a day this week just for your own self appreciation. Pamper yourself, relax, do some of the things you enjoy. Have a warm candlelit bubble bath, a cup of tea, and soak in the joy of being you. Dance around your living room a little. Spend the evening with yourself. Cuddle up in a blanket and watch your favourite feel-good movie. Read a fantastic book. Meditate on Love. Do whatever your heart desires. Take time to love You
!
☺
Write a Love Note!
This love note is just for You. I want you to take time every single day this week to sit down and
write out all the things that you Love about You. There better be at least a page full every day, because if you can't fill a page then you're not loving yourself enough. See the beauty within yourself and raise yourself up onto that platform of love. Be the person you deserve and truly are. Because you truly are magnificent.
☺
"To be beautiful means to be yourself. You don't need to be accepted by others. You need to accept yourself." ~ Thich Nhat Hanh.
One last time, remember to appreciate and love you for You. Stop looking for approval and acceptance from others. The sooner you learn to accept and love yourself the sooner others will do the same.
Happy Love week! Get out there and make Love your only answer!
♥
Much Love from me to you! Create the Best Damn Day ever!
Love Love! xo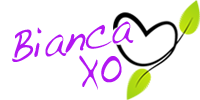 If you found this article to be helpful, please consider a small donation or visit
the shop
. Thank you for your love and support.