First thing, these are not falafel, they are lovely crispy chickpea fritters. ;)
I originally found this recipe over at
The LunchBox Bunch
, with some very slight changes to my liking and to make them gluten free. Check them out anyways, they have a ton of amazing vegan recipes!
Mine didn't come out as pretty as The LunchBox Bunch, but they still tasted incredibly delicious.
They are pretty easy to make though are a bit messy--but who doesn't have fun getting messy in the kitchen? They are super delicious!
They'd be great as an appetizer or snack, or a side to a meal like we made them for. I think these would also be awesome in a sandwich or burger, though they are a tad on the crumbly side.
Of course, these are vegan, and we made them gluten free.
makes 12 small round fritters.
Pumpkin Chickpea Fritters
1 can Chickpeas, drained
1/2 cup organic Pumpkin Puree (canned)
1/4 cup Hemp Seeds
1 tsp Garlic powder
2 tsp Apple Cider Vinegar
1/2 tsp Salt
1/4 tsp Black Pepper
a touch of cayenne or chili powder
1 Tbsp Brown Rice Flour (for binding)
1 cup gluten-free panko bread crumbs for coating
Olive Oil for frying.
*baking note: you could also bake these instead of frying them if you'd prefer. Bake on parchment paper or a lightly greased baking sheet at about 350 degrees for about 20 minutes - or until toasty. BUT the panko bread crumbs are really made for a light fry.
In a large mixing bowl, add the chickpeas and pumpkin. With a large fork or potato masher, mash the beans until at least 75% of them have been mashed together with the pumpkin.
Add in the spices, apple cider, hemp seeds and flour. Fold together until a moist mixture forms.
Form the mixture into golf ball sized balls and roll in your panko crumbs until well covered - pat down into flatter cakes.
Preheat a few tablespoons of oil in a large frying pan. Once the oil if hot, place the cakes in the hot oil - carefully!
Try to leave about an inch space between each cake for easier flipping--unlike what I did and mush them all together. ;)
Cook on each side for a couple of minutes - until toasty brown. Try not to burn, although a bit of crisping is nice.
Let cool a bit, serve, and enjoy!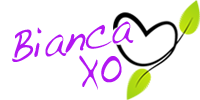 If you found this article to be helpful, please consider a small donation or visit
the shop
. Thank you for your love and support.