We're taking back Mondays!!!
"Motivational Mondays" are fabulous tips to get you excited and pumped for the week!
Feeling low? Moody? Down on life? Well, that's what these posts are for! Time to feel awesome again and get some Positivity rolling! Just because it's Monday doesn't mean you can't have fun, smile, and enjoy Today! Apply these tips to your week and try to tell me that you don't start to see an improvement in your life! ;)
It's all about You! Change your perception, change your attitude, love your life! xo
*******************
☺
Appreciate and Love your Own Body!
While you're busy coveting someone else's body, someone else is busy coveting yours. Imagine how much happier we'd all be if we could embrace and love the bodies we have. Self love, body love, they are so important to make our lives more beautiful, to truly appreciate ourselves. No more jealousy or envy, love the body you were given.
☺
Do the 30 Day Photo Challenge!
No, it's not too late for me to tell you to do this if you haven't already started ;). And yes, I know it's a 30 day challenge and there are only 28 days in February. If you're getting caught up in the details then you're clearly not busy enough enjoying life and therefor this challenge is a must for you! ;) Here's why you should; because inspiration and beauty is all around you and I truly want you to start seeing it and using your imagination and appreciating the moment. Taking a photo is so much more than just an image before you, it's capturing a moment in time, it's cherishing a memory, it's appreciating what's right in front of your eyes. People sometimes think I'm crazy for taking as many photos as I do, but I love it and I'm appreciating the moment. :) So jump start this moment and take a photo! Look for inspiration and beauty everywhere!
☺
Embrace the Dark to see the Light.
We all have dark and light inside of us. We are human. Humans are multi-faceted, complicated beings. When we hop onto the train of happiness, working to improve ourselves we sometimes forget that balance is always needed and always within us. We are not perfect, we are not always smiling. We have sides of us we may not like. Side we find less flattering. And most of us have vices. Not liking those sides and pushing those sides out of the way isn't always your best defence. Continually working on your Self is fantastic and should always be a part of you, but becoming self-aware means not being ashamed of all your other sides either. Explore all the different sides so you can work on things.
☺
Be a Superhero Fairy!
I felt inspired by a post my sister wrote about her 2.5 year old daughter. She is just learning to use her imagination and it is a positive reminder for us adults to never lose sight of that childish bliss. Dressing up is fun, using our imaginations to transform ourselves into a whole other person is exciting. Continue to use that imagination! Run around with a cape on, dress up like a princess or superhero or whatever you'd like. Be a kid for a day. Never lose sight of true untainted imaginative bliss!
☺
Tag!
Around Christmas my husband and I got a bottle of wine for our landlords (because they're awesome and we love them) and we ended up listening to vinyl and drinking wine with them. It was an awesome evening. They let us use their hot tub while they were away, outside under the big moon--it was fantastic! But our landlady (?) mentioned how she wanted the hoodie I was wearing (one of my ReLove ones). So on the first when I was dropping off rent I also left her a little surprise gift of a ReLove hoodie of her own. She came up to the house the next day with a beautiful vase of flowers. They were from a sustainable company so she went out of her way to get them because she knows that I'm all eco-conscious. I thought it was the sweetest thing ever. She also said "tag" and laughed. So! Go ahead and play tag of your own! Pass on a thoughtful gift to someone!
☺
Pay Attention.
Following the last tip, I think it's a good time to remind you to pay attention. Pay attention to what people tell you, to what people like. Those small things in any relationship are so much more meaningful than a big extravagant present. The gifts that I've received in my life that came from a place of true thoughtfulness were always so much more memorable and so much more touching. But this is a practice to carry with you beyond gifts. Paying attention and knowing the people around you shows you care and listen. I mean, how many of you even know the colour of your friends' eyes? So be more observant and listen more.
☺
"Some people are afraid of what they might find if they try to analyze themselves too much, but you have to crawl into your wounds to discover where your fears are. Once the bleeding starts, the cleansing can begin." ~ Tori Amos.
We are so easy to point out the flaws in others yet have such a hard time accepting our own. If you are constantly criticizing others then chances are it's because there is a lot about your own self that you have yet to accept and work on. So dig deep. There is nothing wrong with any parts of your self but there are always things you can work on. Don't be afraid of self-discovery, the deeper you dig the faster you can let go and heal.
[myself when I was little, always playing dress up and being a hero]
Much Love from me to you! Now get out there and Create the Best Damn Day ever!
Love Love!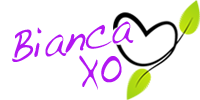 If you found this article to be helpful, please consider a small donation or visit
the shop
. Thank you for your love and support.