. . . . . . . . . .
Stop watching the News on T.V. filled with lies, propaganda, and made to make you feel helpless and afraid.
With all the negative news in the world, it's time to give you hope and inspiration. It's time to the weekly Good News!
. . . . . . . . . .
Success! NBC Cancels Elephant-Killing Show "Under Wild Skies"
NBC Sports has responded to Care2's Petition, PETA, and other compassionate individuals like yourself, and has canceled the NRA-sponsored big game hunting show Under Wild Skies.
The show depicted NRA lobbyist Tony Makris as he hunted elephants, hippopotamuses, antelope, buffalo, crocodiles, and numerous other exotic animals—including one episode in particular that featured Makris laughing as he shot an African bull elephant in the face.
A very big thank you to all of you who responded to the action alerts and urged NBC to cancel Under Wild Skies!
Shockingly Neglected Dog Carly is Now Living the Dream
Several months after she wandered into a woman's Los Angeles area backyard showing all the signs of years of abuse, a dog named Carly is leading a good and happy life in her forever home.
Carly is one resilient pup. On May 21, Annie Hart, the founder of the Los Angeles-based Bill Foundation, received a call from the woman into whose yard Carly had chanced to stop in. Her hair was terribly matted and soiled and her eyes and face bore the signs of burns and infection.
As wrenching as it is to know that too many animals are mistreated as Carly was, it is something to see how, with attention and love, she has been able to recover and that she has a family whose members know how lucky they are that Carly is with them.
Now Even Rural LGBTs in India Can Get Help without Coming Out
A new helpline has been set up in India to help provide counseling and advice services for the LGBT community.
The new and first of its kind for the region initiative, called the Saahay Project, gives LGBTs in the Indian states of Chhattisgarh, Delhi and Maharashtr a toll-free number (1800-2000-113) to call to discuss a variety of issues including sexual health and fears surrounding forced marriage.
The project is backed by an international NGO, FHI360, as part of an operational research study that is designed to assess outreach effectiveness among men who have sex with men (MSM) and also trans women who may engage in sex work. There will be particular focus on promoting HIV/AIDS awareness and educating about safe practice.
The new helpline, it is hoped, will give LGBTs in these areas access to the support and guidance they need.
10 Inspiring Girls Who Will Put a Smile on Your Face
When there are so many things wrong in the world (like this, this, or this), it's nice when you come across some good news. Take for example the following 10 girls who are shattering gender stereotypes and doing some amazing things, like discovering dinosaur remains, bench pressing 240 pounds or starting their own businesses.
Calf Left on Road Gets Rescued by Pair Feeding Stray Dogs
This is a heart-warming story from Joellen Anderson of Integrated Animal Care Center in India; he and his good friend are animal advocates living in Delhi, India. They spend every evening feeding the stray dogs in their neighborhood. One night at around 10:30, as they were making their rounds, they were searching for a particular dog and instead encountered a baby calf. The calf was abandoned and injured so they took it to the nearby shelter Sanjay Ghandi.
Big actions and small actions, all going a long way!
Success! Iran Releases Canadian Prisoner Hamid Ghassemi-Shall
After five years of unfair imprisonment, Iran has released Canadian citizen Hamid Ghassemi-Shall. He was freed on September 23rd as part of an amnesty for 80 political prisoners in Iran.
Thanks to a number of human rights efforts, and to the 12,000 Care2 members who signed the petition, Ghassemi-Shall can soon return to Canada and resume his life that was abruptly interrupted five years.
In May 2008, Ghassemi-Shall traveled to his native Iran to visit his mother. Ghassemi-Shall immigrated to Canada in 1979 following a revolution in his home country, and had made a number of trips to Iran without issue in the past. However, during this visit, officials confiscated Ghassemi-Shall's personal belongings, including his Canadian passport, under the suspicion that he and his brother Alborz, an Iranian national, were plotting to send an incriminating email to one another against Iran. No such email existed.
Ghassemi-Shall's release is an incredible success for human rights around the world, and this would not have been possible with the tremendous support of people like you!
5 Creative Ways People Are Fighting the Keystone XL Pipeline
1.
Building a Solar-Powered Barn:
In a move that's both literally and symbolically brilliant, volunteers from BoldNebraska.org are building a barn, which will act as a solar and wind-powered community center, on land directly in the path of the Keystone XL pipeline. Supporters say that if all else fails to stop the pipeline, they'll protect the barn with their own bodies.
2.
Human Oil Spill:
Tar sand oil spills, like the one that devastated Mayflower, Ark., earlier this year, have caused many Americans to change their minds about building the Keystone XL. Such spills are not a low-percentage possibility, but thanks to TransCanada's documented disregard for safe-welding practices, they are a certainty. Some creative protesters in Denver decided to pre-enact such a spill for their elected officials. Dressed all in black, they "spilled" themselves on the lawn of the Denver Civic Center.
3.
Funeral for Our Future
Many scientists and climate experts have gone on record to say that building the Keystone XL pipeline would be like signing Mother Nature's death sentence, taking the human race along with her. So, earlier this year, over 100 youth and their allies showed up at TransCanada's MA office to mourn their lost future (watch the video). http://youtu.be/RwmKJKtNE0c
4.
Fore!
Oil company executives make lots of money, and if there's one thing rich people like to do, it's play golf. Upon learning that the the Valero corporation would be sponsoring a golf tournament in his home town, one Keystone XL protester decided to get creative.
5.
A Line in the (Tar) Sand:
Just days ago, thousands of people in hundreds of places across the U.S. joined together in a nationwide action called "Draw the Line." Organized by 350.0rg, the protests encouraged local pipeline opponents to literally form a line against sections of the pipeline–sending a clear message that America has no interest in allowing the world's dirtiest form of fuel to flow through its heartland.
This Critically Endangered Species is Getting a Second Chance
Distinctive looking creatures for sure, the saiga antelope may yet recover from the brink of extinction and prove to be a conservation success story.
Saiga, who live in the steppe grasslands and semi-arid deserts throughout Russia and Central Asia, are believed to have outlived ancient animals including the woolly mammoth and sabertooth tiger with populations that once numbered in the millions as recently as the last century. Unfortunately, poaching and other threats have continued to cause losses that have driven their numbers down by 95 percent in just the last 15 years.
In 2002, saiga were listed as critically endangered on the Red List of Threatened Species by the International Union for Conservation of Nature (IUCN), which is the last stop before a species is listed as extinct in the wild. However, it appears these goat-sized animals are making a comeback in Kazakhstan thanks to efforts to protect them, according to National Geographic.
10 Incredible Farm Animal Rescue Stories That Will Make Your Heart Sing
I love hearing rescue stories of animal in their new homes after living unfair, cruel lives. The joy of their new lives is just so profound and inspiring. Soooo, check out these 10 incredible farm animal rescue stories that are guaranteed to warm your heart!
. . . . . . . . . .
Thanks for reading this week's "Good News!" Join us every week and feel inspired!
Be sure to sign up for Care2's newsletter for some real news around the globe, to make a change, and to open up your mind to the Real World!
See that your actions count and get out there and do good! Be the Change!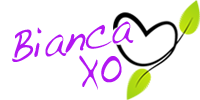 If you found this article to be helpful, please consider a small donation or visit
the shop
. Thank you for your love and support.