Vegan Nachos for dinner?! Why the hell not? That's what me and hubby thought the other night anyways. It was super delicious, and of course I instagramed it ;p and was asked for the recipe, so I though to myself what a great idea for this week's sunday recipe post. :)
So, vegan nachos, in all their cheesy dreamy delicious glory. Make them for supper like we did, or make them to snack on or to share with friends. Either way, you win with this yummy platter!
Vegan Nachos
1/2 pound Tofu (anything from soft to firm works great)
1 Tbsp Tamari (wheat-free)
1/4 tsp each of these spices: Black Pepper, Cumin, ground Mustard
1/2 tsp Turmeric and Chili Powder
1/2 Tbsp Parsley
touch of oil or water*
1 Green Pepper
Sundried Tomatoes
2 Garlic Cloves
Daiya Cheese (or whatever your favourite vegan cheese may be)
Que Pasa Tortilla Chips
*I don't like cooking with oil if I can avoid it, so I use eco-friendly non-stick pans (never use carcinogenic awful teflon!) and a splash of water to prevent sticking--works great, no oil!
Crumble your tofu and mince your garlic. Toss into a frying pan, and, on medium-high heat, sauté in tamari and spices until the tofu browns and absorbs all that delicious flavour, stirring fairly frequently to avoid sticking. Usually takes about 5-7 minutes.
Dice up your green pepper and add to your tofu mix for a minute or two.
Preheat oven to 300℉.
Sprinkle a tray (or oven-safe plates*) with as much tortilla chips as you're hungry for.
(* If you're making this for to snack on, to share, etc. then use an oven tray or something you can use once they're out of the oven. If you're making this for dinner then I prefer to make individual plates--because it's less messy and you just have your serving and can choose how much of everything you want. Just don't touch the hot plates when they come out of the oven (ouch!).)
Top your tortilla chips with your tofu mixture, sprinkle some sun-dried tomatoes on top along with however much daiya cheese you would like.
Pop in the oven and cook for about 5 minutes until the cheese starts to melt and bubble.
Serve! And remember to be careful with hot plates! ;o
Makes 2 dinner servings or a lovely sharing plate with friends.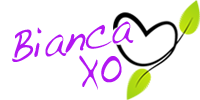 If you found this article to be helpful, please consider a small donation or visit
the shop
. Thank you for your love and support.